First thing first, if you or your employees have just had a car accident, make sure that everyone in the car is safe. In the moments afterwards, however, everything you do can and will be used in a court of law. Therefore you must make sure that you do the right thing. With that in mind, let's take a look at the 8 steps that one should take if they want a successful car accident claim, as notarized by some of the best Atlanta car accident lawyers in the market.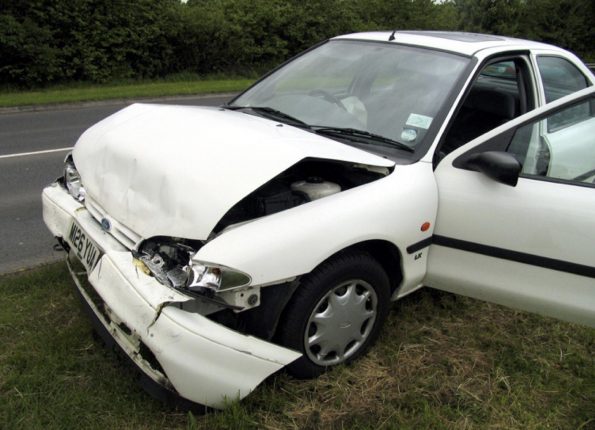 The 8 Steps to Compensation Success
Let us assume that the accident has just happened and work our way forwards. In this example, let us say that you or your employee had a head on collision, but that the driver and passengers are all safe and out of danger.
1 – Call the Police
This one applies whether you crashed into something, or something crashed into you. A police report organizes everyone's statements, and, in some cases, they will need to organize services to come and clear the road of debris. It helps your claim later if you have a record of police attendance at the scene. In some states, it is illegal not to inform the police of a road accident. Ask them for a copy of the report.
2 – Witness Collection
It is far easier to find witnesses of an incident at the time of it happening. All you need to do is ask people if they saw anything and, if they say yes, grab their number to give to the police or your attorney, later. You will also need to exchange details with any other drivers involved.
3 – Document with Photographic Evidence
Take a few quick pictures of the scene before the driver leaves. Later, you can come back and look for things like skid marks on the road. In the meantime, take a few photos on your phone and store them for later.
4 – The E R
Visit the emergency room and ask the doctor to make a note in your record that you have been in a car crash. If anyone was in the car with you, make sure they go see a doctor as well. This gives you an official report stating you were injured as a direct result of an impact, and documents any injuries, aches, or pains that you may have sustained.
5 – Evidence Gathering
Once you are safe and medically checked over, return to the scene of the incident, and look for any other bits of evidence you may have missed. If there are shops in the area, ask staff if they saw anything and take contact details. Look for imprints in the road or property damage. Everything counts.
6 – Personal Accounting
Before you finish your own investigation, be sure to write down your own account, while it is still fresh in your or your employee's mind. Later, when you need to give a statement, this will help you keep things straight. This is not an essential step, but our clients have found it exceedingly helpful.
7 – Call the Insurance Company
The part you have all been dreading, you must call the insurance company and explain what happened. They will want a few details so it will be handy to refer to your earlier written statement.
8 – Lawyer-up
Last of all,  there is no need to go through all of this by yourself. Get a good car accident lawyer in your state and let them guide you through the claims process. Make sure you give them all of the  evidence you have gathered. With a little luck, you will get those medical bills paid in full.
Individuals as well as businesses sometimes experience vehicle accidents. It is best to be prepared with the proper remediation steps.