There's genuinely no doubt that the global cannabis industry has seen tremendous growth ever since the leafy green plant was legalized for recreational and medicinal use in recent years. And even though the plant has only been legalized in a few areas, the number of regions that are lifting the ban continues to grow. As a result, there's hardly a more lucrative industry to get on board with, especially if you're a savvy entrepreneur that just so happens to have a particular interest in cannabis. And if you're a bit stumped for cannabis startup ideas, we've listed the top-rated cannabis-related business startup ideas for you to consider.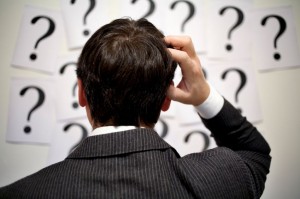 Retailing Strains And Cannabis-Related Consumable Products
Before the cannabis ban was lifted in various areas worldwide, those who consumed the plant only had access to lower-grade outdoor strains that weren't grown quite right. However, thanks to the change in legalities, cannabis has now been genetically modified, and a series of potent quality strains are the result.
If you decide to start retailing quality strains, you should also consider retailing cannabis-related products, such as edibles, oils, trinkets, etc. With that said, you must be sure to find the right branded edible packaging and suitable branded packaging for all your products.
Retailing Cannabis Gadgets And Accessories
Cannabis consumers all consume the plant differently. Some prefer the classic joint; others prefer bongs and pipes. And there's plenty of cannabis gadgets out there, such as THC oil vapes, dry herb vapes, fancy grinders, and so much more.
So, if you aren't too keen on selling actual cannabis, you can consider retailing gadgets and accessories. You can retail your products as an online store or opt for the more expensive traditional retail space if you can afford the monthly rental.
Building Cannabis-Related Apps And Platforms
You don't have to know how to build apps and platforms to get one off the ground in the cannabis industry. Suppose you have appealing and unique cannabis startup ideas for a cannabis-related app or platform. You can have a developer do the work for you and profit massively from the launch and ongoing use of the app or platform.
The best ideas in this category include dating and meeting apps specifically for cannabis users, apps or platforms that help consumers identify strains, and even investing apps that allow the user to choose the right cannabis stocks to go for. The options are somewhat endless as there aren't too many cannabis-related apps and platforms in existence, although the audience for these will be pretty significant.
Door-To-Door Cannabis Delivery Services
There are existing door-to-door cannabis delivery services, although there is genuinely not enough around to meet the growing demand. So, starting a delivery business in this specific field will be massively profitable, especially if your services are available to your audience around the clock.
However, you will either need to partner with a dispensary or sell your products. And if you aren't looking to sell your products, partnering with a dispensary is one of many great cannabis startup ideas. There are tons of startup dispensaries out there that need a reliable delivery service to meet their consumer's demands.