Being an employer comes with numerous responsibilities. You are creating opportunities for yourself and the people you hire but also putting yourself at risk. For example, when might you be liable in different ways regarding your employees?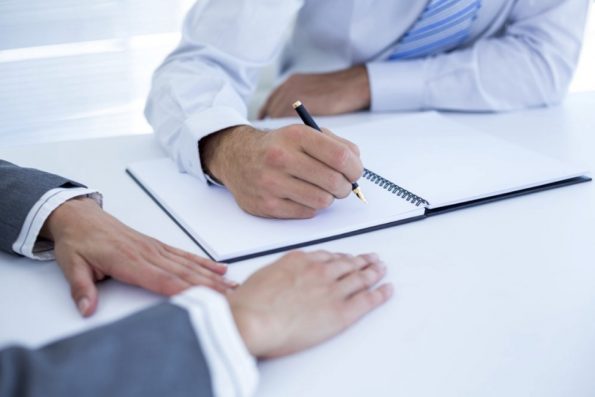 Below, we talk about some of the more common employer liability situations where an employer can and might sue you if you own a startup or small business. 
Work Injuries
Workplace injuries are a bit unique because of worker's compensation. 
According to state laws in most places, worker's compensation benefits are meant to be the exclusive legal remedy for injuries and accidents that occur in the workplace. That means employees are limited to filing a worker's compensation claim if they are hurt at work. 
In comparison to filing a lawsuit, the good thing about that is that the employee doesn't have to prove their employer was negligent to receive benefits. On the other hand, the bad news is that the benefits of workers' compensation don't cover all damages and financial losses that you might suffer due to workplace injuries. 
There are limited exceptions to this employer liability rule, known as an exclusive remedy that would let a hurt employee sue an employer for negligence. An employee could sue the employer for negligence if the employer didn't have the required worker's compensation coverage, the employer intentionally hurt the employee, or the employee works for someone who isn't required to have this type of coverage. 
Exclusive remedy rules don't apply to independent contractors unless they're classified as a special employees. 
There's something else to think about: your employee can sue you if you wrongfully deny their claim for worker's compensation. If you pay the benefits your employees are entitled to, they wouldn't have grounds to sue. However, if an employer wrongfully denies benefits, then your employee can sue you to collect their owed benefits. 
If you own a very small startup, you may not be required to provide worker's compensation, which can change the situation in various ways. For example, a small company with just a few employees may be exempt from worker's compensation laws in their state. 
Illegal or Wrongful Termination
One of the most common reasons employees sues their employer is wrongful termination. It's common for people to question whether their employer was within their rights to fire them or whether it could indicate a wrongful termination. 
Most U.S. workers are employed at will, meaning the employer can fire them for any reason, or no reason, as long as it's not discriminatory. 
As an employer, you can terminate an employee without warning and don't have to provide a reason in many situations. An employer in an at-will state isn't required to provide employees with the chance to correct an issue related to their work performance before firing them. 
Many employers standardize their hiring and firing processes to avoid potential legal issues. Under federal law, it is illegal if you're an employer to hire, fire, or promote employees based on certain things. 
These include:
Sex or gender

Race or color

Religion

Pregnancy

Disability

National origin

Age

Genetic information
It's also a possible option for workers to file a charge or sue the Equal Employment Opportunity Commission (EEOC) if they are fired for being a whistleblower, sexually harassed at work, or made to endure a hostile work environment. 
If an employer plans to sue you for discrimination, they must file a charge with the EEOC unless they're planning to file it under the Equal Pay Act. 
Retaliation
Above we broadly touched on some of the reasons that an employer can sue, and one specific reason is if it could be determined you were retaliating against them. It's illegal as an employer to retaliate against an employee for filing a claim or taking legal action against you. 
Retaliation can include not only termination but certain schedule changes, demotions, or adding job duties that could be seen as unrealistic. 
Employees do have a fair amount to prove to show retaliation. An employee has to give a timeline of how the events happened, including background information on the claim or complaint against the employer. Evidence of action seen as retaliatory, like proof of added job duties, could be required too. 
Defamation
If an employer makes a false statement about an employee that affects their opportunities or pay directly, it can be a reason for employer liability and a lawsuit. 
For an employee to pursue legal action against an employer because of defamation, they'd have to show evidence their employer made the statement and that they lost out in some way. 
Workplace Harassment
If an employee experiences workplace harassment, including sexual harassment, it could lead to a lawsuit against you, even if you aren't the perpetrator. 
For example, if you're an employer and a co-worker is harassing someone else, your employee, you could face a lawsuit. The worker would have to show that harassment occurred. There are situations where the harassment can be related to discrimination, in which case your employee has to show they're a protected class member. 
There's also sexual harassment, which is when anyone in the workplace makes an employee feel uncomfortable or scared they'll lose their job if they don't reciprocate in some ways.  
For your employee to sue you for sexual harassment, they'd have to prove they tried to file a claim with their employer or HR department, and there wasn't any resolution. 
Employees have to ask themselves many questions when considering whether or not to sue their employer or former employer too. For example, they have to consider whether their goal of suing their employer is realistic. 
If you're an employer, the best thing you can do to protect yourself from employer liability is to know the law, document your policies and procedures, and have standards that are followed across the board and apply universally to all employees. 
Whenever you have a question, it's better to proactively speak to a legal professional to avoid facing a lawsuit from an employee, which could potentially destroy your business.