We are at a point in world history in which much of the current growth in the developed world is unsustainable. It is no longer stated that we have to be concerned for the future generations. Now, according to the Sustainability Management School, by the year 2030, it is expected that as many as 700 million people may end up having to move due to scarcity of water where they live if the current climate change issues continue.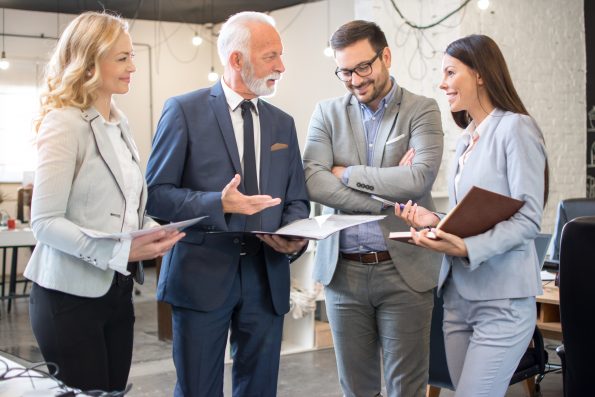 Someone who understands the gravity of these issues and is working towards solutions is Matt Redhawk. Redhawk is an entrepreneur that embraces sustainable business. He owns the successful My Patriot Supply business that produces and sells preparedness and survival supplies to consumers. He also wrote a book titled "Drought and Dreams: Stories of Self-Reliance During America's Darkest Times." Redhawk is a strong believer that everyone needs to work towards local sustainability – businesses and citizens.
Businesses Must Be Sustainable and Local
According to Redhawk, businesses must embrace sustainability now. A huge example of this is playing out right now in California. According to the San Francisco Chronicle, P.G. & E., the electric provider for the vast majority of Northern California, has not been responsible for proper maintenance on their power lines and facilities. Because of this, it is reported that deadly wildfires were sparked by lines that failed under the strain of high winds.
Because P.G. & E. was held accountable for their negligence and made to compensate both the state and affected customers, they have begun a new practice of cutting off the power to customers in areas where high winds are threatened when there are dry conditions. This has caused businesses to lose money and customers to experience hardships and losses.
Local Control of Power Supplies
According to The Pew Charitable Trusts, there is now a move in the state and within municipalities to consider options for local control of power supplies. In some cities, such as Sacramento, this is already the case and has been for years. Other cities, in response to the crisis are considering buying the lines from P.G. & E. Some municipalities, like Calistoga, California, are considering creating microgrids for energy generation using renewable resources.
Microgrids
Microgrids can provide energy for individual businesses or small communities. They can be powered through solar panels and wind or steam turbines. Redhawk believes that microgrids will be safer than the current power lines that often are stretching between trees. Also, once the solar panels or wind turbines are in place, they only need regular maintenance for as much as a quarter century, creating free power from nature. Microgrids can provide energy that allows for local control, sustainability and safety. Also, microgrids produce energy in a cost-effective manner.
According to the Pew article, even P.G. & E. executives admit that there is a need to move toward microgrids, but they are only making a lukewarm effort in that direction.
Why This is Important for Businesses
Self-Reliance
As in the case in Northern California last year at the end of the fire season, no business can afford to be out of electricity for hours or days at a time. Also, clean energy derived from natural sources keeps costs down. In California last year, even the gasoline stations had their power out, so they were unable to pump gasoline for individuals and businesses who needed to run generators. Those businesses with solar energy, though, were able to keep their doors open for customers.
Natural Disasters
With all of the natural disasters occurring with greater frequency around the world, it is important that communities have microgrids that provide citizens and businesses greater control in their ability to keep the lights on when danger strikes.
Protection from Hacking
Another potential problem with a large electric grid controlled by one provider that is powered by more non-renewal than renewable resources is that hackers can place many businesses and citizens in danger if they can get into a monolith energy provider's computer servers.
The threat of such hacks crippling full regions of the country is quite real. In fact, the New York Times is reporting that a disturbing trend across the country is for hackers to target servers in a municipality and demand ransom, keeping workers out of their own system until the amount demanded is paid in full. It is not a stretch to see how entire regions can be brought to their knees in the event of a successful energy grid hack.
Promoting Local Self-Sufficiency
Sustainability, though, goes beyond just issues of renewable and local energy. According to Maryville University of St.Louis, Missouri, sustainable business does not harm the environment in a negative manner because the owners consider that they and their community depend upon the health of the planet.
Consumers Prefer Shopping With Sustainable Providers
According to the University of Marysville, 63 percent of Americans want to see corporations support the environment because the government's actions show a lack of support. They also found that 87 percent of Americans will make purchases from companies who exhibit activism about causes they support. Also, 73 percent of Americans are willing to cease purchasing products from companies that do not support the environment.
In fact, the University of Maryville suggests that green businesses use the facts about their local sustainability in their branding. They state that the Lego company found that they were far more popular among consumers when they began using plant-based sources for their products, rather than plastics.
Specific Sustainable Actions Businesses Can Take
Green Energy: Rather than wait for the government, some companies are putting up solar panels today. According to the University of Maryville, businesses who adopt solar energy are finding the panels have paid for themselves in savings in five to seven years. The panels are usually warranted to last for about 25 years.
Using LED or Other Energy Efficient Lighting: There are new lighting technologies today, such as LEDs, that are far more energy efficient than incandescent bulbs. They save business owners in two ways. They use a fraction of the energy of incandescents, and they last far longer.
Source Locally: Whenever possible, sourcing locally helps support local businesses, and it saves energy in transportation costs.
Recycle
Encourage Employees to Commute in a Green Manner
Offer Remote Work
Incentivize Employees to Come Up With More Green Ideas
According to Matt Redhawk, making your business sustainable will reduce costs, provide more security and safety in your community and local area and attract more customers who share these values. Local sustainability just makes good sense.