Preface: The Startup Magazine speaks to Pawel Cebula, COO of Medigo, about building a platform for medical travel, the importance of starting a business from a place of deep knowledge and the joy and struggle of running a business with limited business experience.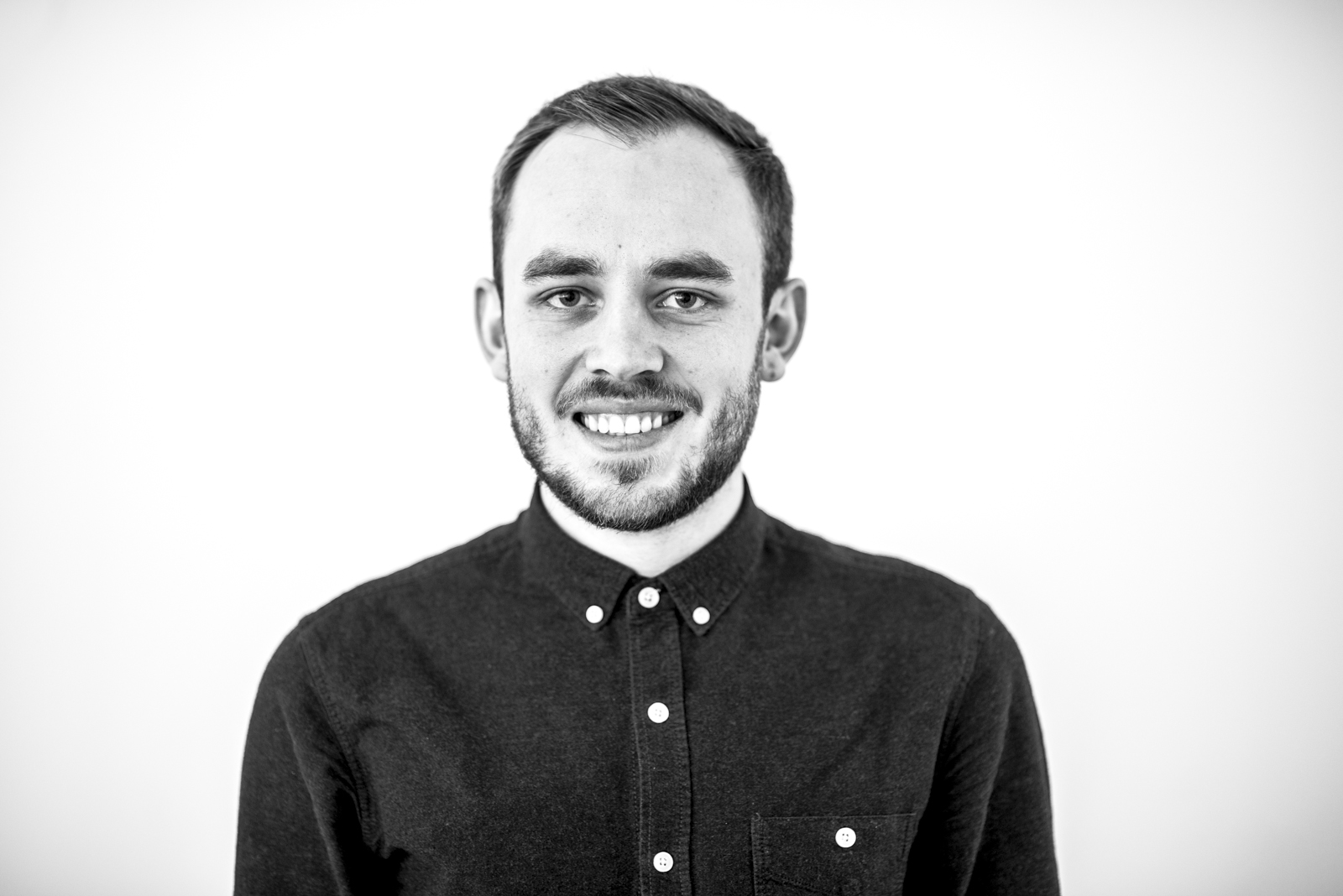 What is Medigo? 
Founded in March 2014, MEDIGO provides comprehensive medical travel coordination and management for individual patients and organisations worldwide. MEDIGO is headquartered in Berlin, Germany and has built a network of over 500 international clinics and hospitals. Our network provides patients with over 900 procedures in 35 medical specialties including dentistry, reproductive medicine, and oncology.
The easy to use online platform and service team make it simple to organise high-quality medical care worldwide. The dedicated, multi-lingual Care Team is available 24/7 to support MEDIGO patients.
MEDIGO offers a wide variety in medical treatments (from Botox to Bariatric Surgery to Cancer Treatment), and we've referred over 16,000 patients from more than 178 countries to hospitals and clinics overseas.
Who is it aimed at?
The UK is our second largest market, with British patients opting to travel abroad for more affordable access to care, and reduced waiting times. Thanks to the EU Directive, NHS patients can be reimbursed for essential surgery carried out within the EU.
British patients are typically most interested in dental procedures (the most popular procedure on MEDIGO among British patients is dental implants, which receives 21% of UK enquiries) and cosmetic surgery. British patients primarily travel to Poland or Hungary (30.05% each) for treatment, while 16.26% go further afield to Thailand.    
In general, the demographics of patients using MEDIGO.com are 25-34 year olds looking for affordable dental, and cosmetic treatment, 35-50 year old women looking for cosmetic, IVF, and bariatric treatment, 54-64 year olds looking for affordable dental and ophthalmology procedures and 60+ looking for shorter waiting times on orthopaedic, cosmetic, and ophthalmology procedures.
How does Medigo stand out against its competitors?
MEDIGO is the world's first truly global medical travel platform and service. We provide patients with greater choice and empowerment when it comes to their healthcare by providing options from all around the world.
MEDIGO is committed to listing high-quality doctors and clinics on our platform including various renowned centres of excellence, such as Germany's Helios Hospitals. Each clinic and hospital listed on the MEDIGO platform undergoes a clinic quality review. We select healthcare providers and clinics based on three main criteria: their medical quality, their experience treating international patients, and patient satisfaction.   
We combine this platform approach, whereby patients can research treatments and clinics online, with a close personal service that is similar to that of a concierge. Our dedicated International care team gives a personal approach that helps to ensure quality customer care both pre and post travel. They can support patients to find the most appropriate clinic for their needs, set up the appointments, arrange medical visas and travel, and even other services such as concierge and translation. (The care page here has more information: https://www.medigo.com/en/care-plans).
Where did the idea for Medigo come from?
I was traveling in China when I needed emergency dental treatment, and quickly got frustrated trying to find a quality dentist who spoke English. Later, as the son of two doctors in Poland, I was helping my mother develop a website and run online marketing for her practice and realised that doctors typically have difficulty maintaining an online presence in parallel to their professional work.
I realised the market for medical travel was ripe for disruption, with patients being forced to organise and book their own trips. The same tools that worked for other industries could work here; price comparison, a booking engine, and an online marketplace could make medical tourism a viable option for all patients, so I decided to help patients by creating a network and support centre that would allow them to shop for healthcare on their terms. 
What does Medigo do that is challenging the status-quo?
We're providing greater patient choice when it comes to their healthcare, by facilitating access to affordable quality medical care internationally. We provide unprecedented information such as price, clinic information and doctor profiles to help patients make informed choices about when and where they seek treatment. This gives patients greater transparency, with clear, up-front pricing, which is especially important in areas such as dental care where patients opting for treatments not covered by the NHS often encounter unclear pricing and hidden costs, or in countries such as the USA where there is a general lack of transparency when it comes to healthcare pricing.
In recent years technology has transformed the way we shop, work and socialise. For many people the Internet is the first port of call for news and information, for shopping or for booking travel and we wanted to empower consumers to give them greater choice when it comes to healthcare. The same model works for the travel industry (i.e. booking.com, Airbnb, Expedia) and Medigo can open up the healthcare market in the same way. 
Medigo opens the borders to healthcare to enable patients from across the globe to receive treatment when and where it suits them. Affordable care and reduced waiting times are the main drivers. 
What is your business background, and what got you interested in startups?
I've studied business and economics in the UK, Netherlands and Hong Kong. During that time I became an avid technology user and follower. I met a lot of entrepreneurs and felt drawn to this environment. Initially I felt that I first need to get some work experience so I decided to go into the management consulting route, I did my first project in China for a large MNE. However, I quickly learned that this was not an environment I could thrive in and I decided to pack my bags and move to Berlin. Having visited the city several times before, I knew about its thriving startup scene. Through my friends I got connected with the local scene and shortly after I've met Christophe Maire (of Atlantic Internet), who ended up becoming MEDIGO's first investor.
What has been your biggest challenge so far as a startup owner?
I can't really pinpoint one specific thing. When you start your own business, especially when you're fresh out of university, every day you have to do something new, something that you will be doing for the first time ever, yet you are expected to do it on a professional level. During studies or in the first years of a regular job you won't learn how to interview candidates, raise financing from investors, set up a sales team and process or draft legal contracts.
It's challenging but also very fun and engaging. I love learning new things from our colleagues, investors, advisors or on my own. It's an incredibly steep learning curve and I wouldn't trade it for anything. 
How do you switch-off/ unwind from the stresses of running a business?
I'm very fortunate to be able to work with a great team, with a great office atmosphere that helps me to cope with any stress in between meetings or after work. When I get home, I love to cook - that's when I can really switch my brain off and of course travelling is a great way to distract yourself and forget about the daily stuff.
In the coming year, what would you like to achieve with your business?
Last year MEDIGO went from strength to strength, we grew significantly in 2015 and managed to almost double our business every quarter. We want to continue and hopefully accelerate this pace in 2016, especially in our existing markets (English speaking countries, Russia and the Middle East).
At the beginning of January we closed a round with CL Global Healthcare, Inc. which will help with our expansion into the Chinese market.
Finally, if you could give one piece of advice to someone thinking about starting a business, what would it be?
Don't start the business for the sake of it - make sure your idea comes from real life learnings and insights about problems that potential customers are currently facing. If you're confident that you can solve them, don't think twice and just do it. Even if you fail six months later, the learnings will be priceless.