Starting a small or medium-sized business is a dream come true for many. When that happens, you want the business to pick up and run quickly. You even dream of having bottom-line results in less than a few months, sometimes within a few days or less. But along the way you realize how challenging it is to manage quality in a small and medium-sized business like yours. Tracking and implementing quality management becomes a nightmare.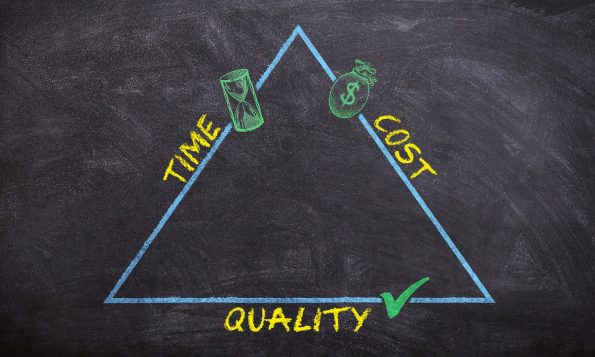 It seemed like you needed to educate the quality control department on the use of a quality management system or QMS solution to handle these common challenges.
Common quality management issues in a small business
Before you employ a QMS solution, it's worth examining some of the common challenges that continue to riddle your small-sized business like resistance to technological innovation, increasing complexity of the supply chain, upper management unwillingness to provide additional resources and time, and the culture of managing by departments.
When you resist adoption of new technology to enhance the quality of products and services, the consequences are often dire as innovation – that leads to effective quality management, and smooth running of the business process – is often suppressed.
Besides resistance to technology, upper management is often slow or unwilling to see the urgency of allocating resources needed for your business to operate at a quality performance level like providing time and other additional resources.
If your small business cannot leverage on producing products at low costs, you also equally complicate the quality management in the process. That's why QMS solution is needed to enhance supply chain and improve quality management to help business expand in other new regions.
Implementing the QMS solution
According to Veeva Industries 
QualityOne
, while QMS
reduces the complexity of the supply chain
and also removes the culture of managing businesses by the department, the main barrier to implementing quality management systems in business is resistance to change … yet change is inevitable.
This resistance is what creates an impediment to the process where it weakens small-sized businesses from creating quality gains that propel them financially.
Good thing is, you can implement a quality management system that works toward providing a holistic solution, which helps tackle the quality of price beyond reducing the number of challenges along the way but rather evaluates the entire QMS.
If you want to reduce risks and prevent failure costs in your small business in the future, then you can't ignore the idea of using a systematic approach such as QMS to achieve and enhance quality. Remember if the quality of your business fails, everything else will follow.
And at the end of the day, you will have incurred high costs of quality assessment and spent more than you would have if you employed a quality management system that further reduces the quality of developing products, to the penny, in a way you can be proud of.