Allen Tsai is an experienced entrepreneur with many connections in the startup world. However, he still encountered difficulties in obtaining seed funding for his latest business venture Pani Systems Inc., which is developing a device to filter and add vitamins to tap water. His primary challenge in raising capital is that Pani is breaking into consumer hardware, a highly competitive market. Fortunately for Tsai, he was able to convince business and philanthropic leader Brian Sheth and others to invest in his new company.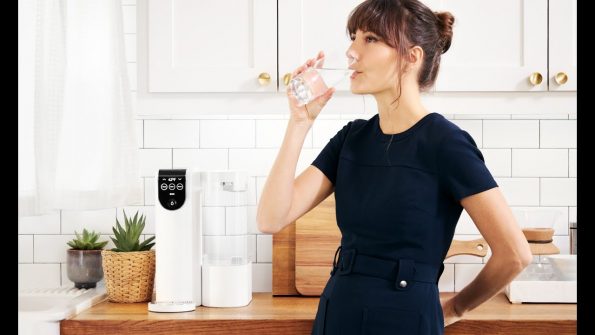 Background
Tsai got the idea for Pani when he helped to install a water pipeline in 2018 that delivers clean water to rural areas to Nepal. After completing this project, he contacted his friend Blake Chandlee, president of global business solutions for TikTok/ByteDance. Tsai and Chandlee developed the concept for Pani on the back of a napkin while having coffee.
Chandlee also made the first major investment in the company and began bringing in other investors. He had previously invested in Tastebud, which Tsai co-founded and served as vice president of product. This company created a mobile app that allowed restaurants to adjust prices in real time based on a variety of factors such as the time of day. Cerberus Interactive, an Austin-based game development studio, acquired Tastebud in 2019 for an undisclosed amount.
Staffing
Pani currently has five full-time employees as well as a number of contractors, depending on the company's current needs. Rick Cafaro and Pattie Carulli-Hauser are two of the most recent additions to Pani's staff, serving as vice president of engineering and vice president of beverage development respectively. Cafaro was previously the vice president of engineering for Drinkworks, which developed an at-home cocktail machine. Carulli-Hauser was previously an executive for Martin Bauer Group, a manufacturer of premium tea and other botanical products.
Pani Source
Pani Source is a countertop device that filters tap water and infuses it with vitamins and minerals. It also measures water quality in real time with a built-in monitor. In addition, Pani Source has a detachable chamber that consumers fill with water from the faucet, although Tsai expects future versions to connect directly to the tap. He also wants to integrate Pani Source with more smart devices.
In addition, Tsai is addressing sustainability concerns that critics have raised with similar devices from Curie and Nespresso. These devices use single-use pods, producing excessive waste. In comparison, Pani Source pods can be reused. Tsai has stated that sustainability is one of his company's core values, which is why the pods themselves are made of sustainable materials. He is also filing patents for various other inventions and techniques that will further improve Pani Source.
Funding
Tsai announced on November 19, 2021 that he had obtained $2.3 million in a seed funding round from investors that included the following:
Brian Sheth, former equities investor and philanthropist
Blake Chandlee
Joshua Baer, founder of Capital Factory
Clayton Christopher, founder of Deep Eddy Vodka and Sweet Leaf Tea
Brett Hurt, founder of Bazaarvoice and Data.world
Matthew O'Hayer, founder of Vital Farms
Nav Sooch, founder of Silicon Labs
Tsai added that Chandlee was instrumental in securing the support of these high-profile investors. Most of the funding in this round was from individual investors.
About Brian Sheth
Brian Sheth is a first generation Indian–American with extensive business experience, primarily in private equity investments. Most recently, he supports a variety of educational and environmental causes through the Sheth Sangreal Foundation. Brian applies the same systems-driven strategies that yielded significant returns for his investors to the philanthropic causes he supports. These strategies and his leadership promote operational excellence in his programs, creating a measurable improvement in the quality of all life on earth. Brian continues to protect the environment by building strong ties with business leaders, non-governmental organizations (NGOs) and individual citizens.