There are several profitable tech startup ideas for entrepreneurs in 2021. Since the COVID-19 outbreak, an increasing number of companies have been relying on technology to conduct business in remote settings. Indeed, many institutions require more web resources, applications, and devices to maintain productivity in digital settings. This has caused a rising demand for tech companies' services around the world. As an entrepreneur with a tech background, you need to know which startups are projected to be the most profitable this year. This way, you can lay the foundation for a successful business launch. Read on to discover the most profitable tech startup ideas for entrepreneurs in 2021.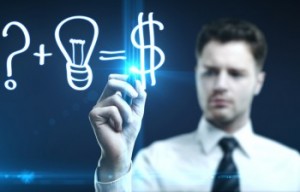 Web Design Company
First, web design companies are one of the most in-demand technology services of 2021. According to recent studies, the web design business sector has grown over 6% each year for the past five years. With this high market growth, now is a great time to break into the web development landscape. When starting your own web design firm, it is essential to invest in reliable hardware and software. Typically, you will need a system that can support web design platforms. Once you have obtained the proper resources, you should establish your business plan and decide which services you are going to offer. You might consider doing website rebuilds, SEO strategies, and managing web hosting. Then, you can hire professionals according to your company needs. Definitely, a web design company is a profitable business opportunity this year.
Application Development Enterprise
Next, you can start an application development enterprise. Ideally, you should conduct extensive market research to determine what apps are highest in-demand. Then, you should consider whether you and your team are best-equipped to develop native, hybrid, or web applications. Typically, native apps offer high performance rates and faster run-times. However, hybrid development is ideal when you're looking to deploy for multiple operating systems. Of course, you also need to choose your primary programming language. If you and your team are familiar with different coding languages, you can use language binding to access various code libraries. For instance, many developers use the library pybind11 to expose C++ programs in Python. Indeed, this offers seamless operability between C++11 and Python. With such convenient resources, now is a great time to start an application development enterprise.
Tech Education Platform
In addition, you can start a tech education platform if you have a strong background knowledge on different products. Often, individuals with engineering experience may use a public video platform, such as YouTube, to review different tech products for consumers. Often, individuals use this platform to tech people how to use different technologies as well. Typically, tech education platforms are relatively low-cost. To increase your profitability, you will likely need to increase your viewership and following. Many individuals do this through social media accounts. On the other hand, you can also reach out to different businesses and ask to review their products on your platform. This is a great way to boost their advertising efforts. Once you have an established audience, they often pay you for your partnership.
3D Printing Manufacturing Firm
Moreover, 3D printing manufacturing firms are another successful startup idea to launch in 2021. Notably, many automotive, music, and food tech manufacturing companies use 3D printing services for rapid prototyping. To start providing 3D printing services, it is crucial to consider your physical space, as different industries have different sizing requirements. Additionally, consider your financial resources. Usually, 3D printers can run anywhere from $1000 to $10,000. Importantly, the price varies across different models, size, and capabilities. Once you've chosen a unit that works for you, you can start marketing your services to different companies. Absolutely, consider joining the 3D printing revolution in order to start a business in a profitable industry.
Robotics Company
Furthermore, a robotics company is another profitable business opportunity. Importantly, robotics companies typically manufacture electronics as the intersection of engineering and science. Some robotics businesses make medical devices, educational products, and industrial tools. With so much variability, it is important to define your target market as you craft your business plan. Ideally, you should target a narrow niche with a high demand for your products. In addition, recruit an interdisciplinary team of business, science, and programming experts. Often, this can increase your chances of securing capital investments to fund your company. Certainly, a robotics business can yield high profits as different industries advance their tools and processes.
There are several profitable tech startup ideas for entrepreneurs in 2021. First, you can start a web design company if you are interested in helping other businesses build their online presence. Next, application development enterprises are another profitable opportunity to pursue. In addition, you can launch a tech education platform if you are knowledgeable about different consumer products. Moreover, a wide range of industries also require 3D printing services for their business. Furthermore, robotics companies are another highly profitable business in the tech industry. Consider these profitable tech startup ideas for entrepreneurs in 2021.