Fewer and fewer fields qualify as "male-dominated." Many that do remain disproportionately male are in decline, at least in the United States: think mining and steelwork. Today, women and those who identify as female enjoy near-parity with male colleagues in a vast array of industries once considered resolutely male-dominated. This includes well-compensated white-collar industries like finance, medicine, and legal services. And female founders of startups are on the rise as well. 
Look closer, though, and the picture darkens. The great mass of gains made during the past half-century have benefited women at the lower and middle rungs of the seniority ladder. In industries like finance, the ranks of upper management remain very white and very male.
Building equity throughout organizations is difficult, painstaking work. Clearly, there's much progress to be made, and only so much influence any one individual can exert. Still, professional women aren't powerless. Those who aspire to take their rightful place in the boardroom should settle for nothing less.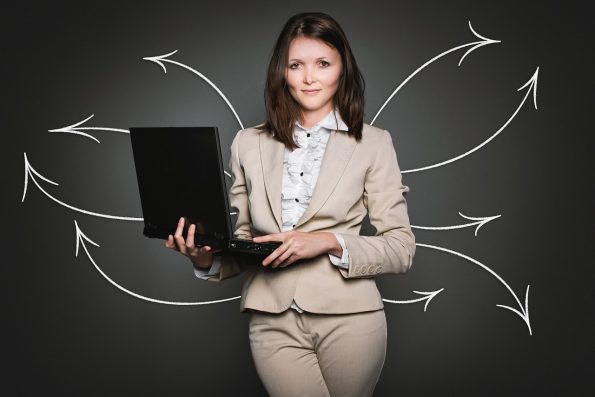 Be Willing to Work Harder Than Everyone Else
"For seven years after founding The Rand Group, I worked 12 hours per day and barely took a day off," says Daniella Rand, a San Francisco-based wealth manager with two decades of experience in the field. Rand still works 50 hours per week — a grueling pace. But that's the price she pays for a place at her industry's pinnacle.
Don't Be Afraid to Be Yourself — Authenticity Matters
For women used to feeling outnumbered, the pressure to conform is immense.
Don't bite. The benefits of authenticity are enormous, and better for your career in the long term, whatever discomfort accrues in the short term.
Align With Organizations That "Get It"
Quitting at the first microaggression is overkill, yes. But don't feel obligated to reward an organization that clearly fails to value you for who you are. Every field has progressive employers committed to improving representation up and down their chains of command, even in notoriously behind-the-times industries like construction. 
Create Safe Spaces Within and Without the Organization
You're not the only one. If your city doesn't yet have a women's professional group specific to your industry, launch one, either on your own or through your local professional guild. Cultivate informal safe spaces too: coffee breaks, happy hours, and so on. 
Work to Expand Women-Friendly Mentorship Networks
Even as you cultivate safe spaces inside and outside your organization, look up and down to expand women-friendly mentorship networks within the organization and industry. Make it your mission to connect senior-level sponsors with ambitious juniors.
Speak Up — Believe in the Power of the Face-to-Face
Misogyny is brittle. Make it clear, over and over, that you have just as much of a right to be where you are, and nine times out of ten it'll scuttle back to its dark hiding place. Your competence might not unwind deep-seated cultural resentments, but even the most retrograde male bosses and clients can't argue with results.
See HR As Your Friend — And Know Your Rights When It's Not
And if your boss does have it out for you? Or your colleagues refuse to grant you the respect to which you're entitled in the workplace? Bring your concerns to HR — and keep an employment attorney on speed dial, just in case.
What's the Glass Ceiling?
That's the question you hope to hear your granddaughter pose one day when this is all over. But we're not there yet, and you know it.