More enterprises are adopting data analytics over time. But there's still a long way to go in terms of analytics maturity. Gartner still classifies more than 87 percent of businesses as having "low business intelligence (BI) and analytics maturity." This means a majority of organizations are still missing out on opportunities to turn stored data into actionable insights using the advanced BI and analytics tools on the market today.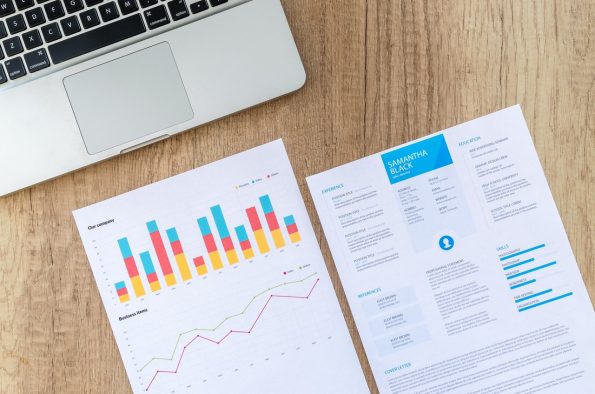 Across industries like telecommunications, healthcare, retail, financial services, manufacturing and many more, more companies are aiming to implement the platforms they need to turn data into insights they can use to positively drive business outcomes. There's huge potential here for revolutionizing how businesses incorporate data insights into routine decision-making, and how they make these insights accessible to more people inside and outside their org.
But adoption alone doesn't guarantee successful analytics maturity or data monetization. To make the most of business intelligence (BI), users have to actually utilize the tools made available to them. So, it's in every organization's best interest to better align internal teams with data analytics. Here's how.
Making Data Analytics Everyone's Domain
Enterprises must be aware that simply making better business intelligence (BI) tools available to users doesn't necessarily mean everyone will actually utilize them. It's entirely possible to invest considerable resources in revamping your BI—only to have it collect dust after its roll out. This tends to occur when using the tools is too confusing or frustrating for users, or when company culture doesn't motivate employees to think data first.
As CIO points out, self-service analytics platforms are already available—standing in stark contrast to traditional BI systems that required specialists to act as the gatekeepers to data. So, what might be stalling adoption of data analytics systems today?
IT might fear becoming obsolete: IT has traditionally "owned" data. So they may fear their roles will be obsolete without the responsibility of querying data and creating reports. The truth is that IT specialists will actually be freed to take on "more strategic, higher-value responsibility."
Business users lack data literacy: When employees feel data belongs to specialists, they tend to feel like they don't have the understanding and skills to work with it. The truth is, today's self-service platforms provide a simple interface that empowers non-technical users to get answers and create charts in seconds. Basic training can be helpful here, but there's less to learn than most employees assume. 
Culture favors instinct-driven decisions: If leaders are still making decisions from the gut, it will be hard to sell employees on using data to inform every choice. Creating a data-first company culture is just as important as supplying the tools to crunch numbers.
Lack of collaboration: People may be individually querying data—but how smoothly and willingly are they sharing their findings with colleagues and partners? Any barriers to collaboration will decrease how impactful insights are in decision-making.
Long story short, data analytics adoption requires companies to harness the right tools, get employees comfortable with the platform, reinforce a culture that encourages everyone to use data analysis in routine decision-making, and simplify collaboration.
Embed Business Intelligence for Easy Access and Sharing
Reaping the rewards of data analytics adoption depends on getting insights to all who need them. Decisions are rarely the responsibility of a single person; more often, individuals, teams and entire departments need to collaborate. This is why it's so important to remove hurdles standing between internal teams and collaboration on data insights.
Adopting a system with embedded BI like ThoughtSpot means users can integrate insights directly into the workflows and applications they're already using, which helps them stay on the same page without taking that extra step. Now it's possible to embed data analytics tools themselves, charts and entire dashboards. People have no excuse not to stay up to date. Part of adoption is making the tools easy to understand and use. The other part of the equation is making relevant findings easy to share inside and outside the company, since data insights don't exist in a vacuum.
Boosting access to data is the first step. But adoption hinges on more: a data-driven culture, a way to integrate insights into shared workflows, training for non-specialized users, and more. Only then will your organization experience true successful adoption of the latest in data analytics.