The ability to trade forex on mobile becomes increasingly important when financial markets are active 24/5 and volatility sometimes spikes when people expect the least. Retail traders are often in a position where they must make difficult decisions and only with the right set of trading apps and a sharp mindset, they can overcome any obstacle.
In 2021, the focus continues to be on the pandemic and its influences, reflation, rising interest rates, and social unrest, which is why it is critical to highlight some of the most important features of a recommended trading app, which can be useful for both beginners and advanced traders.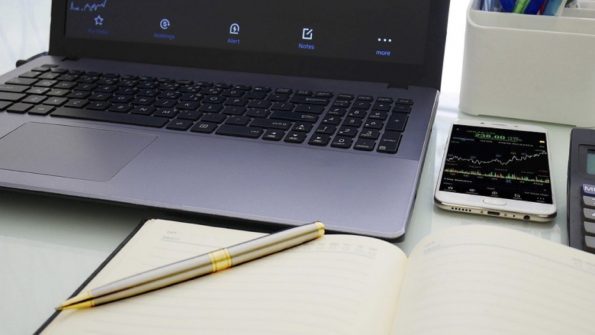 Technical analysis tools
Regardless of the COVID-19 infection rate, or the latest economic releases, price action developments are influencing flows in the FX market. Professional traders continue to trade breakouts or accumulate a large number of orders around critical support/resistance levels. Even though there are new factors influencing exchange rates, the importance of technical analysis remains the same, requiring any trading app to come with tools which can facilitate this process.
Managing risk
A trading app cannot be considered optimal without tools which help the trader manage risk in difficult conditions. Using a stop loss limits the downside, but sometimes, a change in the price action structure can be noticed before the stop loss is hit, allowing the trader to get out of the market without taking a big loss. Uncertainty continues to be elevated, as the pandemic is expected to create long-term structural issues, and thus, traders need to be well-equipped at any point.
Fundamental analysis
News trading is another approach embraced by retail traders, considering the volatility spikes when economic releases deviate from forecasts. A few days ago, US retail sales showed a massive increase on the back of new stimulus checks, enhancing the already positive risk sentiment in the market.
For some traders, the economic releases can occur when they're not at their trading desk. A trading app able to show updated fundamental data is extremely helpful in such conditions, given it is possible to place trades even from a mobile or smartphone, on the go.
Additional features
Due to increased competition among brokerage houses, combined with changing market dynamics, different brands continue to upgrade their personalized trading apps, including new features which can help traders during their daily activity. Any additional feature which can have a useful purpose for the end-user is always beneficial, offering new ways to tackle the markets.
The bottom line
Most of the features of the best forex trading apps are still the same in 2021. However, brokerage houses able to provide added value via new benefits carry an important edge. Retail traders need a rich pack of tools to handle high volatility and uncertainty, at a time when there's still a lot of debate on how the financial markets and global economy are going to continue and navigate ahead in the post-pandemic era.