While there is a buzz about Microsoft Dynamic 365, few people know it enough to understand its benefits fully. As such, below are insights about this cloud service from Microsoft that hopefully will give a better perspective about Microsoft Dynamic 365.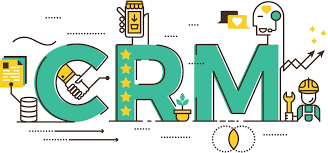 But before delving further, it is prudent to explain what Microsoft Dynamic 365 is; this is an all-in-one cloud-based solution design to meet your ERP and CRM needs. Its effectiveness is attributed to its capability to unify different applications so that they work seamlessly together in the delivery of:
Marketing and Sales

Operations and Project Service Automation

Customer Service

Financials
The beauty of Microsoft Dynamic 365 is that it is integrated with the various tool you use, such as Word, Excel, and Outlook while employing the power of digital intelligence. With this service, you get a dynamic solution and is continually updated. The benefits of the utilizing Microsoft Dynamic 365 in the running of your company include:
Freedom
Microsoft Dynamic 365 is somewhat a straightforward solution. It comes with different apps that can work independently or together with others to create customized solutions that fit your needs. And if your needs or situation changes, then you also can add other apps based on your needs.
Scalability
It is a paid solution with a monthly subscription. As such, you have the freed to scale up or down depending on your needs and situation; this allows you to find what you need and pay for it when you need it.
Intelligent
With the built-in Predictive Analytics which are supported by Azure Machine Learning, Power BI and Cortana that are embedded natively, Dynamic 365 can deliver real-time insights and advice on how to take the next actionable and productive steps. You can find the way to make more of it here at Usedynamics.com
Flexibility
Objectively, having capital costs is weightier than a monthly operational cost complemented by a subscription model. With the latter, you only spend on what you need thus cutting costs. Microsoft Dynamic 365 does away with the hassle of managing your data servers and center thus reducing operating costs.
Productive
The use of Microsoft Dynamic 365 in the business helps to enhance the employees' productivity by giving them the tools and insights they need to make the best decisions when working. Dynamic 365 does this by combining CRM, Office, ERP as well as other apps to provide a single cloud-based experience in one data model. The product is thus a people-centric platform that encourages people to work with ease yet smartly.
Ease of Use
AppSource is Microsoft's new app market, and Dynamic 365 is a product based on this market. As such, it is possible to search for the different apps you need for your business based on the prevailing situations and add them to Microsoft Dynamic 365.
Customer comprehension
Dynamics 365 can compile different customer information to create one data which can be used to create a clearer image of how your customers are and have a better understanding of the needs and expectations.  All that is possible thanks to the use of built-in KPIs. With such a solution, you can develop personalized customer experiences with easy that are trackable and measurable.
Secure
Given the nature of its uses, Microsoft Dynamic 365 is a cloud service designed to be a safe and reliable solution with access controls for the data and apps built-in or added to it. The security is across all platforms, the network connectivity, physical data center, user and administrator access as well as the service hosting.
Agility
With Microsoft Dynamic 365 you a new way of managing everyday operations of your business. The digital power of Dynamic 365 allows you to tear down the various barriers between the various platforms of doing business thus allowing a seamless utilization of the different data in the company. All that is based on the shared business database called Microsoft Common Data Model which connects all data processes.
Simplicity
The service is based on purchased subscriptions based on roles. Therefore, you can subscribe people to handle exactly what they know while avoiding the expense of buying one all-inclusive license for all roles.
Overall, Microsoft Dynamic 365 is a comprehensive business solution meant to help streamline operations, reduce overhead costs, and enhance productivity.