In running your startup, you could find yourself faced with many challenges that seem to keep stacking up. One particularly obvious one is cost. But you might also realise that your startup isn't sufficiently flexible in structure to handle rapid growth that could be suddenly sparked.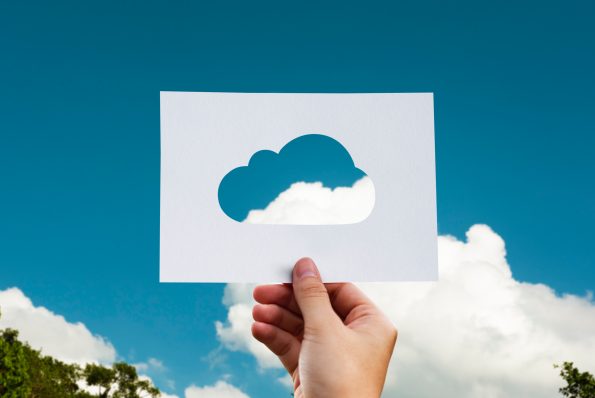 These are just two of the dilemmas which can be solved if you move more of your desktop operations to the cloud. With the virtual desktop infrastructure (VDI) market anticipated to rise by 11.31% through 2020, here are reasons for your firm to join the party with Citrix on Azure…
The cloud system can be set up and scaled with ease
Throughout this article, the term "Citrix on Azure" will be used in reference to using a Citrix VDI estate via the Microsoft Azure cloud computing service. The prospect of implementing this estate could initially daunt you. But the process can be much easier than you might currently realise.
One major reason why is that, through partnering with a cloud consultancy like the UK-based RedPixie, you can get valuable help with much of the heavy lifting. Furthermore, once the basics are in place, you can scale the system relatively easily through using Smart Scale.
This is the name of a proactive scaling and power management feature mentioned by CIO. When switched on, this feature can scale your Delivery Group's tally of registered powered-on machines as your workplace needs fluctuate.
You can avert the need for huge capital investment
Citrix is also available as an on-premise environment. But installing Citrix in this form can be scarily expensive for a startup with precious few funds at its ready disposal. Fortunately, by opting for Citrix on Azure instead, your company can make savings right from the start.
Whereas going down the on-premise route would require you to sink many of your financial resources on capital expenditure, the cloud-based alternative can be much cheaper to implement.
Once you have switched to Citrix on Azure, your company's spending on its Citrix solution would be affected simply by what compute, storage and network resources your firm uses. Therefore, you can ensure that your startup's money goes further, with much less of it wasted.
You can streamline your administrative responsibilities
Your firm might currently be tied to many burdensome administrative routines if it is still working with an on-premise IT environment. Keeping track of all of the device serial numbers and product keys are enough of a hassle. However, you could trim much of the administrative flab from your operations if you transition your company to Citrix on Azure.
This particular benefit can largely be due to the nature of an on-premise solution compared to a cloud alternative. By jumping from the former to the latter, you can prevent your IT team needing to continue maintaining physical servers. This is because the required servers would be maintained by Microsoft, the company hosting your data as part of a Citrix on Azure system.
As Microsoft data centres will be storing user data, neither will you have to worry quite as much about security. Scaling, too, is much easier – a point that we have previously raised.
You can integrate Citrix with many different devices
There might be a range of devices currently in use by your workforce, perhaps because you permit a large degree of employee choice concerning their devices. You might also run a BYOD – bring-your-own-device – scheme. Fortunately, all of this can still be encouraged under Citrix on Azure.
With this kind of solution, you can deliver mission-critical software to your workers no matter where they are or what device they are using – provided that they have an internet connection. Citrix offers receivers that let you both do this and maintain stringent security typical of your organisation.
Windows 10 can also be run virtually on Azure
If you run Windows 10 Enterprise on many computers used in your workplace, keep in mind that this professional-grade desktop operating system can still be delivered virtually on Azure.
You can enable this by using Citrix XenDesktop Essentials. This service was put on sale by Microsoft in March 2017, as ZDNet reported at the time. While you might have long known that Windows 7 and 8.1 could be accessed through virtual machines on Azure, news that support has been extended to Windows 10 Enterprise, too, could come as a big relief.
If you remain uncertain about how exactly to approach the task of taking up Citrix on Azure, then a company such as RedPixie could step in to help you. On RedPixie's website, you can learn even more about the benefits of Citrix on Azure.