Amazon has changed the landscape of retail sales forever. One of the keys to the company's success is their customer-friendly return policy. Although the company has been blocking customer accounts lately in response to too many returns, it's generally easy to send something back to Amazon, and that can benefit you and your own business. Here's how you can deal with Amazon returns.
What happens to Amazon returns?
It may seem hard to believe when you run a small company, but an enterprise as big as Amazon can't afford to worry about their returns or allow them to take up space. For the most part, they barely even inspect returns. Instead, Amazon loads them up onto pallets and sells them off at a steep discount.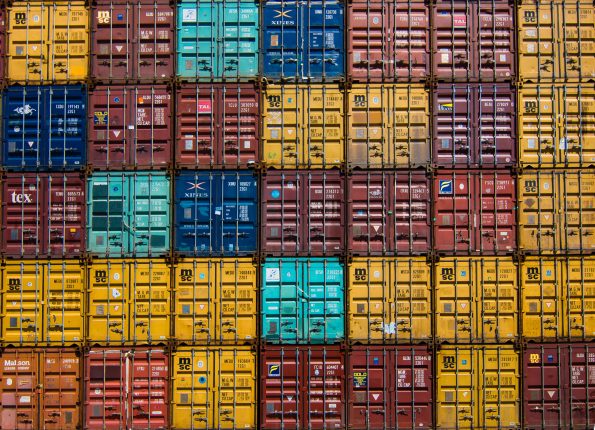 These pallets end up with liquidators who inspect them, categorize what's on each pallet, find out what works and what doesn't, and then hold Amazon auctions. People and businesses looking to bolster their bottom line and get stock as cheaply as possible can then bid for these pallets of returned items.
What shape are Amazon returns in?
You can get Amazon returns in nearly any condition you can imagine. Certainly some items are returned because they malfunction or are broken, but many items are returned simply because the buyer changed their mind. Other returns come back because they are the wrong color, the wrong size, or the wrong style. Some returned items have never even been opened, yet they sell back for a fraction of their original cost.
This variance in quality is exactly why it's important to buy through a liquidator auction. This way, you have a third party examining the returns who can give you an idea of what shape it's all in.
How can Amazon returns help my business?
While there is no way to guarantee exactly what products you'll get in a pallet, bidding for pallets can be an amazing way to source quality items cheaply. You can then use these items to stock your own online store, retail location, or warehouse.
In many cases, reselling these items brings in a tidy profit. The best way to go about this is to plan carefully:
Know your market: If you are just starting out and randomly buy a pallet of stuff, you will probably get soaked. You have to have a general idea of what you're selling, what people will buy, and how to get the word out there.
Bid carefully: Find out as much as you can about a pallet before you make a bid. Never bid more than the pallet's estimated worth. Don't let your pride lure you into a bidding war with someone else on something you don't really need.
Estimate shipping: The heavier the pallet, the more you'll have to pay to get it to you (unless you work close enough to the liquidator warehouse to pick it up yourself). The cost of shipping can seriously eat into your profits, so make sure you get a general estimate and include that in your overall budget estimate.
Leave room for trial and error: When you're first starting out in the world of pallet auctions, you should expect a learning curve. It will take some time to understand what's out there, how much shipping costs, and what you can sell. So build that learning curve into your plans.
The bottom line
If you're starting a new business, trying to recover from a downturn, or hoping to broaden out into a new field, bidding at online auctions for Amazon returns pallets can be a great idea. For a minimal outlay, you can source quality used and even new items and resell them for serious profit.
To make that profit, you need to be disciplined, strategic, and careful. Know your market, know your budget, know your limits, and then make your bid. With some research and hard work, you can start growing your bottom line.