If you've always dreamed of becoming the Chief Executive Officer of your very own company, you might not be far off in making that dream a reality. It doesn't matter how small or large your business operations are, the best way to successfully run your own business is by putting together a kick-ass team.  This isn't a one-man show unless of course, you have a very small business that requires very little outside support. But even if that's the case, the best way to experience business growth is by developing a team that works well together in order to achieve a common goal. A virtual assistant can play a key role on the team.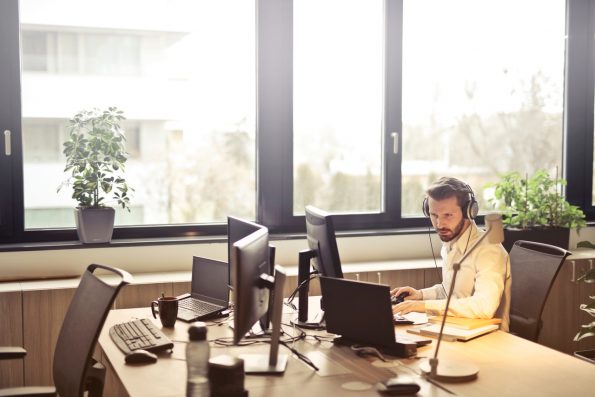 The way your team looks depends greatly on what type of business you're actually operating, but it should always include a virtual assistant, virtual receptionist, or virtual answering service. Once you've hired an online-based employee to help out with all business operations, becoming a successful CEO of your own company is more than possible.
A CEO Needs to Know How to Delegate
Contrary to common belief, a CEO is not responsible for performing all business operations. Although a CEO should be present in all aspects of the company, doing everything in his or her own is not possible. A CEO might think that this is possible at first, but unless this person has superpowers, that's not a realistic way of thinking. 
Instead, a CEO understands the powers of delegation. Some people see delegation as simply passing the buck, but this is not the case at all. A CEO is responsible for properly staffing a company so that the team is filled with creative minds, hard workers, and organized individuals. The team needs to be an eclectic mix of employees, but also a mix that seems to mesh and work well together. 
Thinkific says that "to become the CEO of your business, and to spend your time only on activities that a CEO should spend their time on, you need to delegate specific tasks and responsibilities to others…one of the reasons why entrepreneurs resist hiring help is because they view hiring other people as an expense and not as an investment."
If you see hiring help in a similar way, this type of thinking needs to stop immediately. Staffing your company with team members that can keep things running smoothly and grow the business is a necessary investment, not an expense. Sure, you'll be required to write weekly paychecks and provide benefits, but every CEO understands that this is the only way to build an empire. 
How Hiring a Virtual Assistant Can Help You on Your Way to CEO Status
In order to build your empire, the very first step is to start delegating tasks. Unfortunately, not every business owner has the funds to hire in-person staff members in the early phases of a company. There's a solution, and that is to hire a VA. A virtual assistant comes very cheap and can do an insane amount of work in a short amount of time. This is the perfect way for you to start delegating, just as any CEO would do.