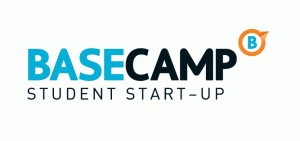 Basecamp was conceived as a 'one-stop-shop' for students seeking help with their business ideas at the University of Bristol. It rolled a range of existing services together into a single brand and helped us develop a few more services as a result.
The precursor to Basecamp was a student group known as Bristol University Business Angels (BUBA). This was a selected group of 4-10 students who were given control over a seed-fund for student ideas. The seed-fund of £30,000 was available to any student who could produce a viable business plan and needed a small investment of capital to get started.
The original concept for BUBA had been that the student investors would take equity stakes in the businesses they backed and as such they looked for investments in the thousands of pounds. A paucity of ideas of this grade and the over-complexity of developing a legal model for university funds being used in this way and holding equity stakes ultimately flawed BUBA.
Nonetheless, a student-run angel investment fund was a popular idea in many quarters. It also succeeded in drawing student entrepreneurs out of the woodwork with their ideas looking for money when what they really needed was advice! Many students left BUBA with good advice even if they didn't leave with any money.
BUBA needed refreshing and we were also keen to finally develop a long-held dream of a student business incubation space – hot-desks and meeting-space which students could use to professionalise their operations.
Some lengthy negotiations about space ensued with the University to acquire the physical space required to house a couple of staff and half-a-dozen hot-desks but in the summer of 2010 we achieved our aims. We now had space, a seed-fund, and a group of student peer-to-peer business advisors – and we needed a name.
'Basecamp' was inspired from my own mountaineering experiences; a safe place from which you start an adventure. Business start-up is certainly an adventure and our aim was that Basecamp would provide the resources and guidance required to start that adventure.
Basecamp is still developing from this basic template. We've added a regular series of lunchtime Master-classes which bring in local business experts to share their wisdom, we've developed a LinkedIn group in which our students can network with alumni entrepreneurs and local business professionals, we've introduced irregular 'surgeries' in which local business professionals provide legal, book-keeping, financial-planning, and branding development advice for free. These experts are sometimes referred to as the 'Basecamp Sherpas'.
The most successful development has been the Summer 'Enternship' model: four packages of £1500 and a desk for the summer. Students can apply for these individually or as a group to help them find the time and capital to work on their business ideas. In 2011 our Enterns variously worked on mechanical devices, social media gaming, pedal-powered taxi services, and a project working with Wikimedia UK.
Basecamp is now a recognisable part of the student landscape at the University of Bristol and a big signal to student entrepreneurs that we take them seriously. It's run by a recent graduate recruited each year from the ranks of student entrepreneurs, it retains a team of student 'guides' helping student entrepreneurs manage their affairs and pointing them to useful resources. We now provide the seed-fund in the form of smaller capital loans which has proved more successful. Our Master-classes still need some work but its starting to gain more traction. The surgeries and professional networks are the big area for development going forward.
It's not rocket-science, it's a simple model which we've executed reasonably well. My ambition now is that we can successfully (and freely) franchise the Basecamp model to the other SETSquared Universities: Bath, Exeter, Southampton, and Surrey.
By Dave Jarman
Related articles