There are many reasons why you might want to use a screening service to get more information about someone. Maybe you have met someone new and want to delve into their past, or maybe you suspect that your new next-door neighbor has a not-so-clean past. In fact, the specific context of your situation and the type of background checks you want to run will determine whether they can remain confidential.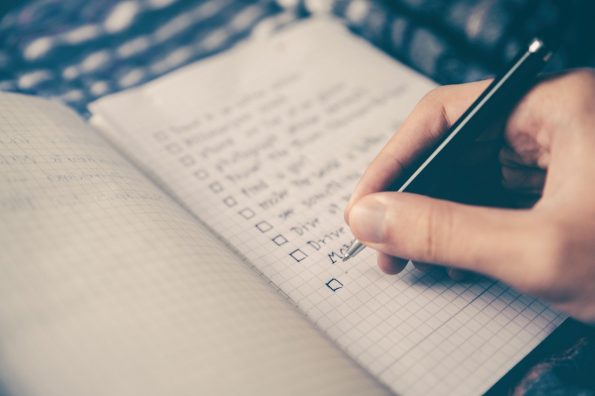 In the scenarios described above, the background check would not be official. To find the information you need, you might use a tool such as a background check on CheckPeople.com, which makes it possible to access public information about people. In addition, you might search social media or Google for more information about a specific person.
However, these search tools are not associated with a Consumer Reporting Agency (CRA). This means you can't use these or other similar services to vet a potential tenant, employee, or loan applicant. When running a background check as part of a hiring, tenancy, or loan decision, you must ask the subject for their consent first. You cannot keep the background check secret.
Disclosure of Background Check Results: When is It Necessary?
Usually, employers have no reason to disclose the results of background checks, but there are some exceptions. In some cases, the individual who hired an employee may have a legitimate interest in their background.
For instance, temp agencies supply external organizations with employees. Homeowners and businesses can give technicians access to their premises for installation, maintenance, and repair work. Likewise, construction firms work with subcontractors who get access to the respective job site. In these situations, can the employer share screening results with the client or customer? The answer is not always clear. When a staffing agency hires someone, they need to run a background check to ensure the person is qualified, safe, and can be trusted.
Consider the following example. A business is looking for a temporary staff member and approaches the staffing agency. The employee would be working in the office, and the company wants to make sure they don't have a criminal record or another red flag in their history. In this case, they may ask the agency to share the background check results.
Consent and the Law
Information revealed as part of a background check cannot be legally shared without the subject's consent. In such cases, employers must adhere to the Fair Credit Reporting Act (FCRA). This law also defines the concept of a consumer reporting agency. Under it, employers must give job applicants written notification that the job requires a background check and get their consent, also in writing. Consent and disclosure documents must be given to candidates separately from all other job-related documents, so they are informed as to what their consent involves.
Screening cannot remain confidential because the job applicant must agree to it. This also goes for loan applications and tenant background checks.
Final Thoughts
So, are background checks confidential? Ultimately, the answer to this question is that they can be, during unofficial background checks. However, you don't need to tell the person you've checked them if a bit of extra info is all you're after to put your mind at ease. This category of informal checks includes running background checks on neighbors, significant others, and any other people you interact with socially. However, when a job, a housing application, or a loan is at stake, the person running the background check is required to follow the FCRA and acquire consent before they move forward. This principle applies to all hiring situations, including looking for a nanny for your children.