When you start a business, you need to ensure that your staff are with you 100%. If people don't share your business vision, they will not work hard for you or your company. As a manager, it is your duty to show people the way and to guide them in their careers. If you fail to help people reach their full potential, they will find a company that will help them. If you want your business to succeed (and, who doesn't want their business to succeed?) you need to ensure that your staff work well together. Here is how you can build staff morale.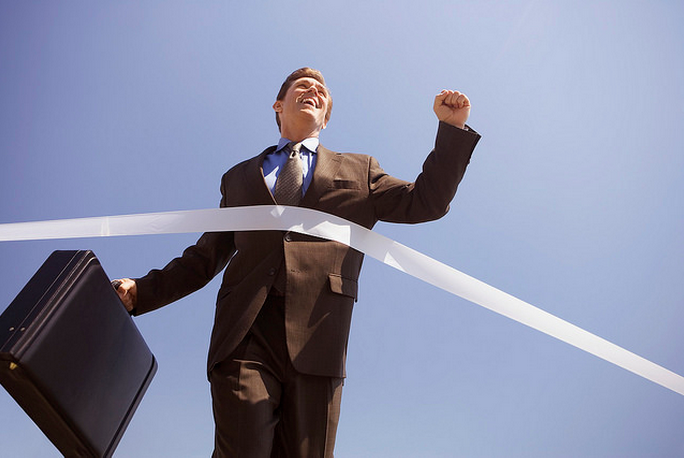 Image from Flickr
Let your staff see your human side

Sure, you need to be an authoritative figure in the workplace. That in itself is obvious. That does not mean that you can't have a little fun now and then. If you want people to feel comfortable at work, you need to help them to relax. Don't be afraid of showing people your real personality. When you do so, people will feel comfortable in your presence. If people feel as though you are always judging them, they will be uptight at work.  That is the last thing you want.
Host a team building day
Team building days can, sometimes, be cheesy. If you want to organize an active day, you need to ensure that you know what you are doing. The first step is renting a venue. Search for a place near you. All you need to do, is type 'meeting rooms in Northampton' into Google and see what comes up. Next, you should consider planning activities for the day. Keep things simple and fun. You can prepare puzzles and games for your team.
Involve employees in significant decisions
Because you are just starting out in the business world, you will likely have to make loads of decisions right now. If your staff feel like they have a vested interest in your company, they will work super hard to do the best possible job for you. If you want to make your employees feel like they are part of the big picture, you need to let them take part in the decision-making process. For example, if you need to decide where to open a second premises, you should talk to your staff. They will probably have loads of ideas and suggestions to help you and the company. When people feel as though their opinion matters, they want to help out more than they do now.
Offer viable incentives for projects
When people are working hard on a particular project, you need to ensure that you reward them for doing so. You should make sure that you offer people viable incentives for their work. That way, you can show people how important their contributions are to the company. If you can't afford to offer people bonuses, you should think of other ways you can help them. You could arrange special days for people who have worked hard or maybe give them a little time off.
Offer social activities for staff
When staff socialize together, they work well as a team. That does not always mean that your employees need to head down to a bar after work. Instead, think of other ways your staff can get together and enjoy each other's company. You could arrange to start a sports team together. When people have a chance to see each other outside of the work setting, they begin to get comfortable around one another. That means that people will be happier at work than they are right now. Ask people whether they would like to start a team and take things from there.