Today, alternative payment methods are very popular. They allow customers to pay for goods or services in any way other than cash or credit cards. These types of payments are popular with people who do not use cards or other popular payment options. In this article, we'll look at the most popular payment methods and why you might use them.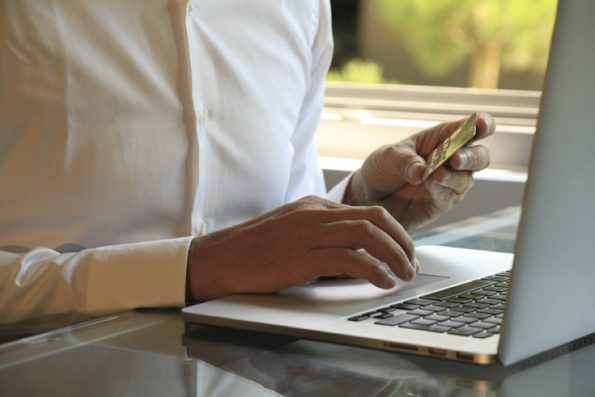 What Are Alternative Payment Methods?
Any payments that are not associated with traditional bank accounts or the use of debit or credit cards are commonly referred to as alternative payment methods. Many of these methods appear in the form of mobile apps, such as Apple Pay or Google Pay. In addition to the currently popular mobile apps, alternative payment methods can be expanded to include domestic cards, direct debit, vouchers, etc. To accept online payment for your business, you can use a fintech company, a one-stop solution for processing payments while making online purchases.
Types Of Alternative Payment Methods
Today there are a large number of alternative payment methods. Some of them are online sellers used all the time, others are quite rare. Below we have collected the most popular types, as well as a brief description of them.
Cash-Based Payments (Electronic Cash Or E-Cash)
Cash-based payments are quite often used in online business in addition to traditional payment methods. When paying for goods or services, the system generates a unique numeric code or QR code to identify the transaction. The customer then shows this code at an offline point and pays in cash. The customer receives the product or service after the payment is confirmed.
Realtime Bank Transfers
Another alternative payment method that is becoming increasingly popular is real-time bank transfers. This method provides customers with the ability to send money for goods or services instantly. Unlike credit or debit card payments, real-time bank transfers do not involve service providers or intermediaries. Instead, the money is sent from the buyer's bank account directly to the seller's account.
Direct Debit
Regular payments are a reality for modern online retailing. For the convenience of shoppers, it's best to use direct debit. This alternative payment method involves paying with a direct debit mandate. This is because you place an order in an online store and enter the bank information and other details that the seller asks for.
Domestic Card Schemes
Home card schemes are one of the most popular options among alternative payment methods. The principle of payment is very similar to the work of global payment operators such as Visa or MasterCard. The only difference is that these payments are accepted only in some markets. Among the key features of such payment methods is the low cost of payment processing.
Electronic Wallets
Another popular alternative payment method is the electronic wallet. A digital wallet account allows shoppers to pay for goods and services simply by clicking a button. Customers can deposit into an e-wallet using cash or a bank transfer, as well as other methods. This payment method allows consumers to make online e-commerce and offline purchases, make other payments, and send money transfers.
Mobile Wallets
Another type of electronic wallet is the mobile wallet. It also allows customers to deposit it in different ways and store customers money. Buyers can pay for goods and services and pay various bills using smartphones, tablets, or other smart devices.
Pass-Through Wallets
A fairly new method of alternative payment that is gaining popularity these days is pass-through wallets. Unlike e-wallets, they use software that generates tokenized card numbers for online and offline purchases by scanning a QR code or manually entering a transaction number.
Buy-Now-Pay-Later (BNPL)
If a customer wants to delay payment for a product or service but uses it today, an alternative type of payment known as Buy-Now-Pay-Later is appropriate. This is often an additional option offered by your bank or credit card issuer.
Why Do Alternative Payment Methods Need To Be Considered In Your Payment Strategy?
As mentioned above, alternative payment methods are becoming more and more popular today, as they are very convenient and provide people with freedom of choice. Moreover, these methods can be used by those consumers who do not have a bank account or cannot use other payment methods. Every online business today should provide alternative payment methods to their customers to increase the number of transactions and reduce the number of fraudulent transactions with mainstream payment methods such as credit cards.
The Bottom Line
Modern technologies are part of our lifestyle. This also refers to alternative payment methods, which appear all the time. Such payment options are convenient, often have lower fees, and are also easy to use. Alternative payment methods are useful for both consumers and merchants and should be used in the payment strategy of every online business.