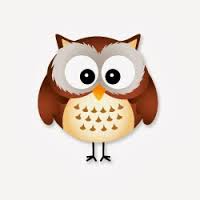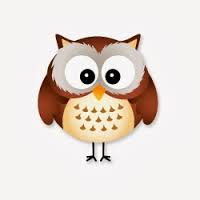 Agora is a beverage business that aims to change how businesses work by allowing an online community to make all decisions for the business. One could say that the online community takes the role of the CEO. They will decide what kind of beverage we will engage in, how we will finance it, who we will hire, & ultimately what we should do with the profits. Anyone will be able to join our community through a simple signup on our landing page. The aim of Agora is to create a fairer, more ethical business that benefits all stakeholders rather than a handful of shareholders. For this reason we keep the decision making process completely transparent and democratic.
Who is your startup aimed at?
At the moment we are actively inviting people who are interested in the introduction of democracy in business. However, eventually we would like to have community members from all different backgrounds. The larger our community the fairer our business is. The target customer is not defined, as it depends on the beverage product that the community decides on.
How does your startup stand out against it's competitors?
We have not come across a business that is similar to ours. However, our aim is not becoming the largest and most successful beverage business, but to promote the idea of democracy in business.
Where did the idea for the startup come from?
We had the idea while we were studying a Masters Degree in International Business. In a strategy class we were confronted with a case study of GE under the tenure of Jack Welch. The Strategy Professor was quite excited about how Welch managed to continuously grow GE by 20% over a number of years. He suggested the main reasons were strategies like 360 feedback and aligning everyone behind one common goal and corporate culture. In a random coincidence, our Professor in Business Ethics came in on the next day and also introduced the case of GE. However, he took a different approach at analyzing GE; he suggested that the company achieved growth over the very same period due to 360 feedback and cultural alignment, but more importantly, through tax aversion (which gave them 10%) and by polluting the environment, e.g. Hudson River. Since we realized that this story was quiet common among large corporations, we decided to look for an alternative that we felt would reflect more accurately the values of our society.
What is your business background, and what got you interested in startups?
As already mentioned, both of us just completed a degree in International Business. Jan has worked in the flavor and fragrance industry, while I have experience in the instant coffee industry. We both did not plan to start a company at the beginning of our studies, however, at the end, we realized that we really want to give this idea a shot.
How long has your startup been in the making, and who is the team behind the business?
Agora was registered in September 2013, however, we started working on this idea already during our studies. The first time we really worked on it intensely was at a startup weekend event in Palo Alto.
What has been your biggest challenge so far as a startup owner?
The biggest challenge was to find a developer for the website. Because the business is run by an online community, the website is absolutely critical. From the beginning we knew that it needs to allow a democratic voting process, an idea submission process, as well as a newsfeed in order to keep community members informed. When we started to talk to developers, we got estimates around 10,000 GBP to 50,000 GBP, however, our total capital is 12,000 GBP. It took us a long time to find somebody who would make it for a price that would not eat up all of our available budget.
In the coming year, what would you like to achieve with your business?
We have three goals, 1. Build a community that is large enough to reflect the view of all members of the British society, 2. Have a revenue of 100,000 GBP, 3. Speak with David Cameron about how we can promote democratic businesses in the UK.
If you could give one piece of advice to someone thinking about starting a business, what would it be?
Speak to as many people as you can. Most are surprisingly often very happy to help.