Facebook messenger marketing is a great way to increase traffic to the website of your business, and the general your business itself! According to the statistics that Facebook themselves provide, there are upwards of 1.8 billion messages sent by users on their messenger accounts to other users and businesses every single month of the year. This is a tremendous amount of messages that also requires the user's that ascending to spend a tremendous amount of time on the messenger application! This, therefore, is the first great reason for Facebook messenger marketing being a great way to help out with the success of your business – your advertisements already have a captive audience!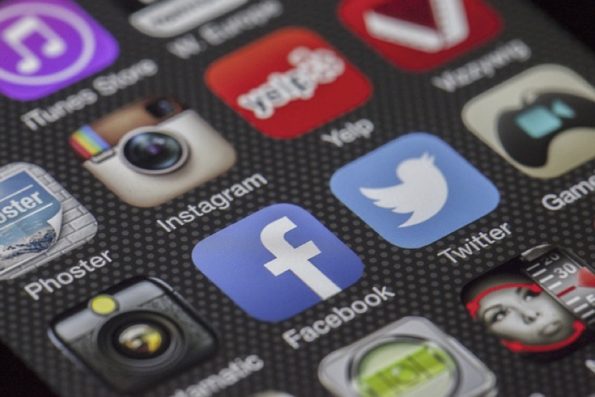 Not only this, but it has also been shown that potential customers and users of your business engage with your advertisements more positively and more meaningful when they are on messenger as opposed to other websites on which advertisements might hinder their progress. If you'd like some information on smart bot marketers, check it out!
Throughout the rest of this article, we are going to take a look at the various points with regard to how online agencies can take advantage of Facebook messenger marketing – including what Facebook messenger marketing is, how a business can take advantage of it, and why it is arguably better than a large number of other advertising alternatives.
Implementation Tips
So, how can a business take advantage of messenger marketing, most particularly if they are an online agency? One of the great things about Facebook messenger marketing is that a lot of the work that you would put into gaining an audience for your advertisement has already been done – free of charge!  The way that people speak to each other has changed enormously over the past decade to decade and a half – people have moved through text messages, emails, other online social media messaging platforms, and now massively Facebook Messenger.
Facebook messenger marketing is a tremendous way to drive traffic to your website, this traffic's that just contain from Facebook messenger marketing is not just any customers either! Since your business name is there and in front of the person that is using messenger, this means that they are able to contact you or your business directly and immediately feel more involved and personally considered.
Before we have a look at how online agencies can take advantage of Facebook messenger marketing, let's have a look at the various advantages that Facebook messenger marketing can have over other advertising platforms such as regular old advertisements!
Facebook Messenger Marketing Advantages
Users are already confident and comfortable with using the messenger application – this point is obvious. If someone is using the messenger application from Facebook in order to communicate with their friends, family, and even other businesses, they will more than likely already be comfortable using the application and its various features. This means that they will know exactly how to communicate properly on the application, as well as where to look out for relevant advertisements and communications within the application. In terms of an online agency that is looking to advertise on Facebook messenger marketing, this can be massively taken advantage of – relevant advertisements will be posted to relevant customers based on their search and interaction habits.
It keeps up with the way that people are moving – Facebook messenger marketing advertisement is, as one might say, 'moving with the times.' what is meant by this is that more and more people are beginning to use Facebook messenger marketing to communicate, or even as they are the main channel of communication in order to speak to their friends and family. It is therefore obvious that with this in mind, people are beginning to spend a lot more time on the application than the amount normally have ever before. It is obvious that this points to a captive audience that is going to be there for longer, and therefore will be more likely to see you and read your advertisement.
Potential customers are more likely to engage on a messenger advertisement as opposed to a regular advertisement by the side of a video or a web page for example. This is due to the fact that customers that are able to see a business is readily contactable or more likely to visit their website. This is because they feel like they have a more personal connection with the business, as well as the direct line of contact should they have any questions.
Now that you know a bit about what Facebook messenger marketing is and how it can be advantageous to on my agencies and even small businesses, let's take a look at the physical ways in which you, as an online agency, can take advantage of Facebook messenger marketing and what it has to offer!
You can provide first class support to your customers
Due to the nature of Facebook messenger and the fact that any customers of your all my agency that will no doubt be using it very regularly, you will be able to provide quick and direct support to any of the customers that contact you. This is a great situation for both yourself as the online agency and the customer – the customer has a quick and easy way to contact you which is encouraging for them, and you have an easy way to contact them back and see that the customer who is contacting you is who they say that they are.
Delivery of products
As an online agency, there is no doubt that you will be emailing finished products and files to your customers. However, should you choose to opt for Facebook messenger marketing you will be able to provide your customers with the option to be contacted through and to have their products provided through their Facebook messenger account. As has been aforementioned, people are very comfortable with the Facebook messenger application and it is therefore clear why more users opt for this and would prefer to choose a business that offers this as opposed to one which has to be contacted via email whenever they would like to make an enquiry.