Good customer service is based on a basic fundamental principle: Meeting customer needs efficiently and effectively. While that underlying concept doesn't change, customer needs and requirements do, and businesses have to understand those evolving needs in order to meet them.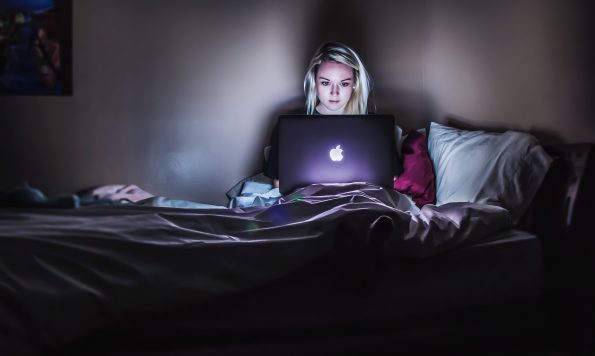 That requires understanding customers' habits and preferences, which, in today's digital economy is a critical to good customer care. Customers have evolved and their tendencies have changed. They have embraced technology – technology that gives them access to information and communications capabilities across multiple channels and devices, anywhere and at any time. They use them every day in their personal lives and, as a result, expect them to be available when engaging businesses. There's no secret to what these are: email, web, mobile apps, social media, and messaging/chat.
The secret to customer service success lies in developing and implementing a digital customer service strategy that lets customers communicate with brands using the channels that are most convenient for them at any given moment.
The model has changed. It's no longer as simple as having an inbound call center and basic IVR system to help with questions and information. Not only are modern customers digitally savvy with a preference for self-service, but they also place a much higher premium on customer service than ever. In fact, 52% of all customer service engagements in 2017 began online and it's suggested that, by 2020, customer experience will become more important than price or product. Already, 65% of purchasers say a positive brand experience is more influential than the best advertising.
So, how can businesses adapt their customer service strategies to accommodate a new generation of customers?
Online portals
Knowing that more than half of customer service interactions begin online, a customer service portal is a necessity to meeting customer needs. In fact, customers expect brands to offer self-service portals and look to resolve their issues on their own before engaging with a customer service representative. While this is true across all age groups, it's more pronounced with Millennial customers, who also expect self-service portals to be mobile responsive and are more inclined to buy from brands that provide mobile self-service. This is important because Millennials have become the single largest population group in the workforce, which brings with it significant purchasing power.
Chat
Across the board, chat is becoming the preferred digital support channel and tends to have higher satisfaction rates than other channels due to its speed and conversational nature. The ability to integrate AI-driven bots into chat applications further increases the speed of interaction, thanks to the language processing power of AI engines. In fact, customers are more likely to spend more with businesses when AI is present in their interactions due to the speed and accuracy of the information they receive.
Modern IVR
It would be a mistake to discount the value of IVR as a customer service channel. Despite the growth of other channels, voice holds tremendous value, especially for more complex issues. But, even many of these can be addressed using artificial intelligence and natural language processing. In addition, Visual IVR – which presents a visual representation of IVR options – and but – which increased the accuracy of information capture during live engagements – combine the traditional IVR concept with modern digital preferences, allowing customers even greater flexibility when it comes to solving their problems quickly.
Customer journey integration
Among the top factors contributing to a positive customer service experience are having issues resolved in a single interaction, and having a knowledgeable service representative. There is an expectation that agents will know their customers, their histories, and their journeys when interacting. Customers expect not have to provide this detail to agents and, instead, see the integration of all customer data across engagement channels to be integrated into a holistic omnichannel experience. On average, customers say they have used three to five different support channels. Whether their journeys begin online, in IVR systems, social media, live chat, or even in physical establishments, the ability to present all that information to agents is a critical element to providing a high level of service.
Customer needs demand four things from the brands with which they interact: speedy response, accuracy of information, choice of engagement channels, and availability of information for them as well as the agents they interact with. Delivering on these leads to the real objective – solutions. Understanding and enabling digital channels is the key to unlocking a new level of customer service and driving satisfaction and maximizing revenue.