Account-based marketing (ABM) is receiving serious attention nowadays. Market research teams, bloggers, and vendors are fueling a resurgence in ABM's popularity. For the past few years, sales and marketing teams have been trying to remodel demand generation and tap into marketing automation as well as inbound marketing. But they've now realized that they need to build their sales and marketing strategy accordingly. And that's exactly where account-based marketing comes into play.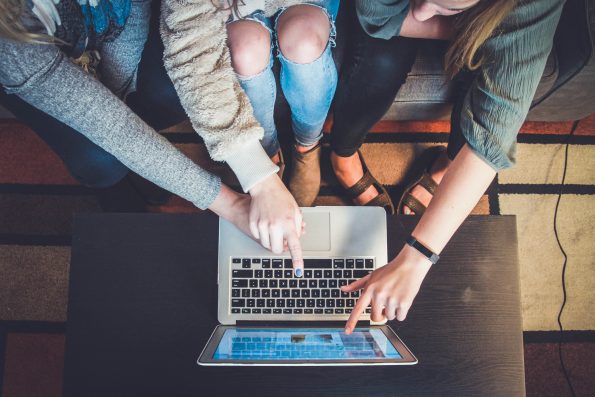 So, what's ABM?
When it comes to account-based marketing (ABM) individual accounts are treated as a market in their own right. It offers a structured approach to creating and implementing highly-customized marketing campaigns.
This approach in your sales and marketing strategy involves marketing plus sales teams taking a close look as important business issues facing the target audience, mapping them to individuals, and then tailoring campaigns to address those problems.
The main idea is to develop an aligned sales and marketing process that builds lasting relationships with a targeted set of accounts. And there are several aspects to take into consideration, including account planning, mapping, offers, metrics, as well as sales-and-marketing alignment. Some of the most effective tactics to use when creating your account-based marketing strategy include:
Developing Personalized Offers
Account-based marketing is all about relevance and personalization. Since there are fewer targets in most ABM programs, campaigns and offers should deliver high conversation rates. One way to personalize your content marketing efforts is to create offers that are specifically built for a particular target account. Connect with each of your clients and let them feel your brand. And once you've won their attention, look for a way to convert them into real clients. Also, be sure to get it right with your account-based marketing tactics.
Use Retargeting
Retargeting is an incredible way to engage a specific account. With the current technological advancements, retargeting innovations that are directly applicable to ABM programs are now available. And these will go a long way in ensuring that you reach out to more prospects and also convert them into potential clients. For your business to stand out, you need to win the trust and loyalty of your customers.
Test Direct Mailing
Direct mail has been there for many years. But as digital marketing increased in popularity, direct mail was completely forgotten. However, it's always important to note that direct mail can still be an incredible option to reach targeted executive groups. This is because most of them don't register for webinars/white papers or respond to unsolicited emails. Plus, they're less likely to follow companies or salespersons on Twitter, and so on. If you've organized a big conference, for instance, send two-day packages to targeted executives. Include a brief text on the direct mail and you'll be surprised to see many executives turn up to the event just to compliment you.
Conclusion
Your sales and marketing strategy goals should be coordinated. When it comes to account-based marketing, relevance and personalization are key. And since ABM is all about targeting specific groups, your marketing campaigns and offers should deliver higher conversion rates. And this is exactly what will boost your business to a greater level.