The attention economy is characterized by a febrile atmosphere in which consumers can feel overwhelmed by choice and are often compelled to make split second decisions on where to spend their cash. In times past, a dusty storefront or impolite greeting might have seen a customer pass by your shopfront in favour of a ship-shape neighbouring emporium run by a well-mannered rival.
And these same principles apply nowadays, although they're compounded by the challenges of the digital sphere, where you could be competing with companies of all sizes anywhere on Earth and you'll have to get to grips with concepts like Search Engine Optimisation (SEO) and website User Experience (UX) to connect with and convert customers.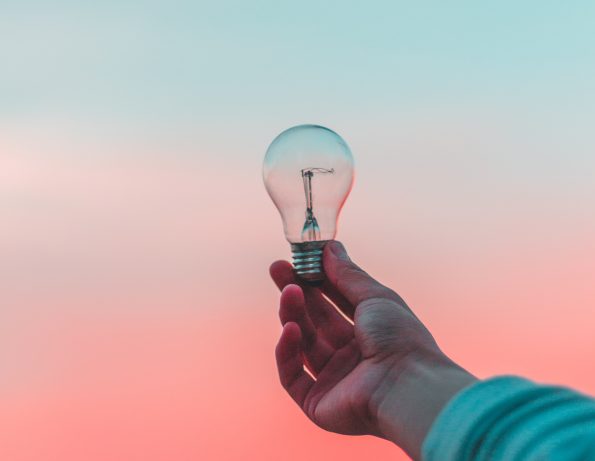 So in many ways it's more important than ever to capture consumers' attention quickly and positively, in order to guard against them quickly switching their customer loyalties to one of your key competitors.
Since first impressions last, here are four ways to capitalize on the primacy effect.
1. Website UX
Website UX aligns everything from website architecture to colours, design and content. It empowers enjoyable customer journeys where browsers get exactly what they need from your site as quickly as possible, spend cash willingly, return for more and share positive recommendations for your friends.
Tip: read these UX tips from marketing oracle The Drum to get started.
2. Company colours
Colours can have a subtle yet powerful effect on the way that potential customers perceive your company. For instance, it's a commonly held belief that reds inspire passion and intensity, while blues promote calm and yellows evoke creativity and positivity – ample enough reason to take your time carefully choosing brand colours.
Tip: consult specialist blogs like Design Wizard for insider advice on brilliant brand colours.
3. Physical entrances
The first physical portal a new customer will pass through is the door to your reception area, after which they might step over several other thresholds on their way to a meeting room or shop floor. So sprucing up your entrances with solid doors made from terrific tactile materials makes all the difference – customers will immediately feel relaxed and welcome.
Tip: design gurus Oakwood Doors have an excellent range of internal and external portals for your perusal.
4. Business landscaping
The grounds and gardens around your office don't need to be designed by Capability Brown to leave a positive first impression. But one thing's for sure – if they resemble the town tip or a Mad Max-style dystopian wasteland, they'll totally turn off customers. So invest in some landscaping to set the right scene as people approach your premises – it's an investment that'll pay off.
Tip: landscaping legends BrightView are full of fantastic aesthetic ideas for your corporate campus.
Adopt these four ways to capitalize on the primacy effect and your brand will instantly persuade customers that they want to connect with you.
That's the end of our article, but please share your own primacy effect tips in the comments section!