Business startups need a tool that can help them increase customer intelligence for increased sales and revenue if they have to grow fast amidst stiff competition. This is why many business startups are scrambling for the right customer relationship management (CRM) tools in the market. CRM is therefore considered as the magic tool that every entrepreneur must integrate in their business domains.
But what is CRM? a CRM system is a software that businesses and organizations use to manage all their interactions and relationships with past, existing and potential customers. It therefore helps businesses to stay connected to their customers, improve business profitability and streamline processes.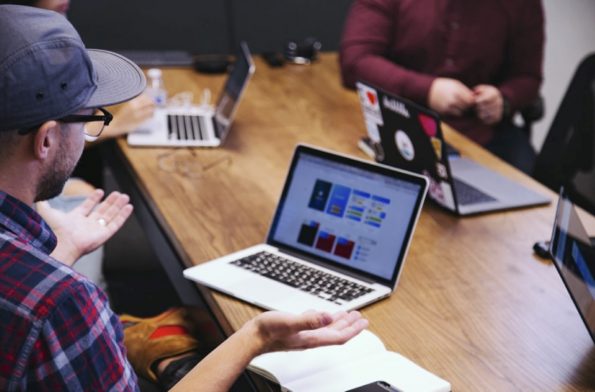 These processes include but not limited to sales, technical support, marketing campaigns and customer service. In this article, we will focus on the simple reasons to use CRM in a business startup.
Increased Agility
Customer relationship management software helps startups to increase business agility. With this, startups that use CRM software for business find it easier to adapt to the changing market trends, streamline operations into a customer-centered enterprise and coordinate operations across departments.
Automated Campaigns
This is one big benefit that CRM brings to all startups as the modern customer takes more time online than they do at the physical stores. A software that helps startups promote their businesses online will therefore reinforce an online presence to a startup for a full-time view by clients. This is a clear innovation in startup development.
By integrating with other marketing tools such as email, CRM helps startups to reach potential clients through automated emails before sales reps can engage with them. This also helps the organization to save money and make campaigns less costly.
Business Growth
Startups focus more on growth and development. However, this will only happen if business processes are made simpler and understandable to employees and customers. CRM helps startups to simplify campaigns, closure of deals, payments and even delivery of products. In addition, businesses get an all-round view of opportunities, orders, sales and customers.
Data Efficiency And Accuracy
Startup businesses face stiff competition from established counterparts. They must therefore collect and utilize accurate data to be able to make effective decisions about improving business process efficiency. This is where CRM comes in. by automating data collection, CRM eliminates errors in data collection and entry process.
In addition, it updates and separates the information collected in terms of customer needs, purchase trends and past interactions with the customers.
Working Remotely
Combining CRM technology with mobile UIs makes remote working more realistic. This means that sales reps are in a position to access and use customer information remotely and even provide updates to team members from the field without having to get back to the office. This is very essential to startup businesses as it helps reduces the marketing costs of customer relationship management.
Integration With Other Apps
Business startups require efficient marketing tools that limit confusion and data lose. CRM therefore integrates with other modern system applications to make marketing more efficient as sales reps will not need to change between different accounts in order to drive their marketing campaigns.
Improved Visibility
As a startup, you need a clear pipeline visibility. Although manual approaches exist for lead monitoring, this process is time consuming and may be costly when there are several leads to be visualized. CRM simplifies this process making it much easier to understand.
Higher Quality Leads
Startups need to attract the right leads in order to improve their sales records. This is what CRM does. By improving marketing and bringing only the right leads into the pipeline, startups are able to focus resources on prospects that have higher chances of conversion.
Increased Sales
Want to increase your sales rates for your busines startup? Then you need a CRM system. The information collected by CRM software about customer interactions and buying histories helps will help your startup to make precise decisions on what to stock at what time. This information is also used to tell the peak buying times of your customers. As a result, upselling and cross-selling can be increased and consequently increase sales volumes, the most important impact that customer relationship management can have for a startup.