You need marketing to promote and ensure people are more inclined to engage in profitable transactions with your business. Thus, one of your top priorities should be choosing the right agency. Many companies offer services to help accommodate such needs. In fact, we advise that you conduct a few searches and find several candidates that are considered eligible for providing your business marketing services.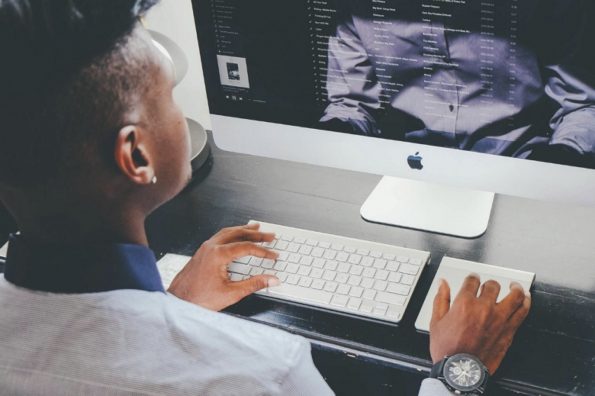 The thing is you cannot afford to lose money just because marketing is less effective. For new businesses, it is a critical issue, particularly the ones who have a limited budget. Spending too much on marketing without seeing the results you want can be frustrating. This is why this next list will explore several tips that are useful when choosing a marketing company, so you can choose more wisely!
Your Business And Brand
The marketing firm you contract will ask about the brand that must be promoted (read more). In this situation, you need to know the difference between business and brand. It sounds simple, but the impact is significant. The company does business such as producing and selling the product. For example, you have a business that can produce shoes. The next step is to build a brand so that customers can recognize it easily.
For instance, a business such as a factory, may no longer be in production because a third party handles this task. On the contrary, you still keep your right for the brand. Marketing focuses mostly on such things due to ease of reaching the target. The agency will create a strategy related to your objective.
Know What They Do
Finding an agency or company for marketing is an easy task. You can use the internet and type some keywords. The result is available based on the configuration you add before searching. People will try one by one from the first page until they arrive at a handle of options.
You contact them and explain your objective, then wait for the answers. You can check whether a particular company definitely knows what to do. It does not have to be a detailed rundown, but the contractor should be knowledgeable enough to come up with several solutions on the spot. Another way to check this part is from how they communicate directly so that you understand easily.
Fewer Fancy Words
Online marketing was at its peak at the early rise of the internet. You found tons of websites that sold the product or service. They had one purpose only, which was to attract as many views as possible. In that case, it was tried to captivate the attention, and you read fancy words that sounded too good.
Such a strategy is still working but only applicable to a particular target. You can tell that only an old firm utilizes this method. You can use such a marketing services company as long as it is suitable for your brand. Today, not only does the content need to be good but also reliable and realistic.
The great thing is you may not realize when the company creates a targeted campaign. It looks like a simple post on social media but has a marketing aspect with an excellent mix.
Giving The Real Solution
Another tip when choosing a marketing services company is to look at their ability to provide solutions. Their employees can answer your inquiries about Public Relations and Marketing and can even offer insights into how they function. You also grasp some ideas that they will use when you decide to hire the service. One issue is when clients have to shoulder significant risk because the strategy seems unrealistic to implement.

Online Presence
Online presence is a sign of quality and capability. You should know that the core business is marketing. Naturally, it also advertises the service and people can access the basic info easily. Imagine some marketing firms but lack of presence, especially online. It offers SEO, but the business cannot be found based on the specific keyword.
Credential And Legal Standing
As a company, legal standing will show credibility and credential. The clients will choose the service that comes from the legitimate business (link: https://www.business2community.com/marketing/10-things-consider-choosing-marketing-agency-01759281). This factor also increases the probability to gain more recognition. You will put more trust because the agency provides the address, contact, even the owner name.
This part is useful for the company that you can visit directly. You meet the marketing team and discuss the project. In the digital age, meeting in the same room is no longer an option because the clients come from different places. To check credentials, you can check the business registration.
List Of Portfolio
The biggest problem for the new business is the lack of a portfolio. You know that the competition in this field is very tough. Many companies offer the same service, and marketing is not rare in terms of availability. To attract more clients, the marketing agency must show some portfolios and projects from the past.
You can check the quality and understand what to expect when hiring them for their marketing services. One thing to understand is you might find something unexpected from the fresh entry. The lack of experience means no skill and completion. The new idea usually appears from someone who long stands on the sidewalk. He or she sees the problem fairly to create the marketing solution.
Platform They Offer
Advertising utilizes platforms that generate the best result. Online marketing will use a website, social media, and video channels. Website is what you'd refer to as your virtual office or shop. People get the latest info and offerings of your business via visiting your website online. To attract more visitors, marketing firms incorporate SEO to increase traffic.
Another platform is social media, and is definitely the top choice for modern-day marketers. In fact, it is a key factor that determines the outcome of most marketing strategies these days. Your firm will implement strategies to boost online presence and increase exposure. You hope to catch attention after new content is published. Keep in mind that you should pick the marketing services platform that reaches more targets if you want this approach to work best.