Today's world is all about competition. There are so many businesses around us, and to stay in the game, you need to think of ways to improve your small business revenue.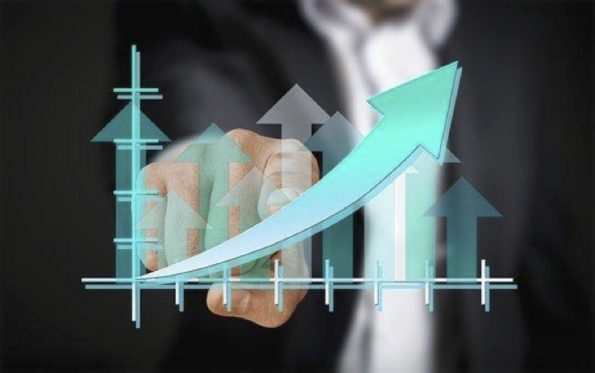 However, many of us are not sure what to do and how to go about the process. It's important to remember that every small business needs a different approach. Here are 8 straightforward ways to help you improve your small business.
Use contract templates
Every business needs contracts to protect its interests. It also encourages them to grow. However, drawing up a contract can be very tedious and time-consuming, especially if you're not familiar with the legal language used in them.
Luckily, many websites provide free examples of business contract templates. You simply need to download these templates and edit them to suit your needs. The best part is that you can also negotiate the terms with your clients. Providing them with a free template helps you set standards for business transactions, and ensures that all parties involved are on the same page.
Follow industry best practices
As a small business owner, you need to do some research on industry practices for growing small business revenue. For example, you can ask for feedback from your customers on what they like and dislike about your company, or you can examine your competitors' strengths and weaknesses to see how your business compares. 
If you run a coaching business, for instance, you can look into coaching business best practices and adapt them according to your business model. In addition, it's a good idea to streamline processes, introduce paid products, and use online coaching platforms to make your business more efficient.
Create your company's digital presence
A strong online presence is crucial for any small business to succeed in today's world. It is how customers find new businesses and how they decide which business to give their money to.
You need to establish your place on major social media platforms, build your website, get more business on these channels using SEO techniques, and so on. However, it's always better to focus on one or two social media platforms so you can better engage with your audience. Provide them with valuable content that entertains or educates them, but also helps promote your business.
Work on your relationship with customers
Small businesses are different from large enterprises in the sense that you will be dealing directly with customers. It is, therefore, crucial to improve customer relationships if you want to increase your small business sales.
You need to be approachable, listen to their feedback, and solve any issues they might have. We know that everyone in your team is busy, but if you take the time to improve customer experience then you will see that they come back and recommend others to do business with you in the future.
Provide all your customers with a personalized experience
Every customer is important to a small business because the more customers you have, the stronger your brand becomes. This perception of an exclusive and unique association with a small business is essential for retaining customers and growing small business revenue.
It's not always possible to provide every customer with a personalized experience on your own, but that's where customer support teams come in. You need to have a dedicated team of professionals responsible for improving the overall experience your customers have with your business.
Target both new and established markets
It's true that you might have saturated the market where you are currently operating, but there's a whole world out there. Think of ways of targeting new markets and seeking new customers. This doesn't necessarily mean targeting new customers; you may simply need to adjust your approach according to their culture or language.
Find out what your competitors are doing and improve on that
It's absurd to believe that you know everything there is to know about your industry, but that's not an excuse to remain passive. You should always look for ways to improve your business and increase sales by finding out what successful businesses in similar industries are up to.
You can even seek advice from business owners who are already doing well in their respective fields or hire business continuity consultants. They will tell you what works for them and will help you in adapting those strategies to your small business.
Make your business mobile-friendly
More and more people are using their mobile devices to access the internet, so you need to make sure your website is mobile-friendly. This will make it easy for them to buy from you and refer their friends and family too.
People like convenience; they want everything to be available on-demand – food, transport, movies, and so on. So provide them with a mobile-friendly experience on your website and reap the rewards of increased small business revenue in just a few days. Depending on your budget, you can also consider developing a mobile app.
Final thoughts
Making a small business successful requires a lot of hard work and dedication, but following the tips above will certainly make your job easier. You can build on our ideas and implement them according to what is more suitable for your business.
As long as you put in the time and effort, you will undoubtedly see an increase in your small business revenue and business growth.