Successful small business owners may find that their company is growing faster than they can keep up with. There are so many moving parts, from accounting to sales software to inventory management, that it can take up a huge amount of time and put a strain on a company's resources.
That's why so many people have come to rely on technology to help them manage their small businesses. It can be difficult to find the right solution within a set budget, but the investment is always well worth it.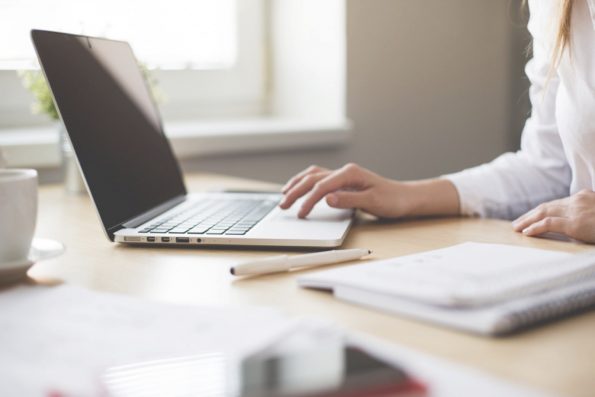 Business software solutions come in a number of shapes and forms. Some business owners may opt for an all-inclusive solution, whereas others may seek specific solutions to fulfill their needs. Others still will pick and choose the best solutions and integrate them to unify their business operations.
Sales Engagement Software
Perhaps one of the most important places to invest in technology is when it comes to sales. After all, you won't make money unless you are actively converting leads to customers. But too many sales teams lack the resources that they need to actively follow up with leads in a timely manner.
In fact, research shows that conversion rates drop dramatically if a new lead isn't contacted within an hour of web form submission. If your sales team isn't able to contact your leads right away, they will most likely either lose interest or get stolen by the competition.
This is why small business owners should look into investing in a sales engagement platform to significantly improve conversion rates. With queue-based lead routing, sales reps are connected with the next best lead – ones that fill out web forms are brought to the front of the queue for immediate contact.
You can also automate call cadence to ensure that every lead is worked thoroughly through each stage of the cycle. Everything can be customized to your particular parameters so that reps are in touch with the leads that you want them to be prioritizing.
There are a number of other useful tools that a sales engagement platform has to offer for a sales team. For instance, auto dialing paired with lead routing means that reps don't have to spend time thinking about who to call next and dialing phone numbers. Everything is done for them so that there's less downtime between calls.
Another useful feature is the logical-branch scripting software that guides your sales reps through calls with dynamic responses. You can custom tailor these scripts so that they are suited to each stage of the sales cycle. For both experienced and new sales reps, this is a great sales software tool as it gives them the information they need to adapt to any direction that the conversation may take.
Just What Your Small Business Needs
Running a small business is tough – don't do it all on your own. Utilize the latest and greatest technology so that you're getting the most out of your daily operations, including your sales efforts with sales software. A sales engagement platform may just be what you need to take your business to the next level.