If you're a startup business, you most likely have a limited budget to invest in digital marketing. However, you need to invest in it anyway if you want to succeed these days. With the help of digital marketing tools, you can further boost your digital marketing efforts to make your startup stand out from the rest.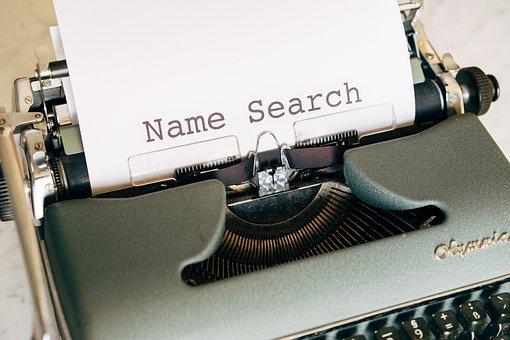 In this article, you'll better understand what tools are worth investing in to improve your digital marketing campaigns if you don't know what to get.
Google Analytics
There may be lots of paid tools of all sorts that have helped businesses improve their digital marketing approach. However, a free tool that will always be there for your startup to use is Google Analytics.
Google Analytics provides invaluable insights into your website's performance and user behavior, giving you a deep understanding of your audience and their preferences. This data-driven approach allows you to make informed decisions and optimize your marketing efforts accordingly.
It can give clear insights into where you're getting your Organic Traffic most and the paid traffic sources.
Another advantage of using Google Analytics is its integration with other Google tools, such as AdWords. This integration allows you to track the performance of your paid advertising campaigns directly within the platform. You can optimize your ad spend and maximize ROI by analyzing this data alongside other metrics.
2. Hootsuite
If you want to use social media as a digital marketing tool, use Hootsuite to make your social media marketing much more manageable.
There are tons of social media platforms that you can manage to ensure that you reach all of your target audience wherever they are. It can be overwhelming, especially when you don't have as many marketing team members as larger businesses. However, using Hootsuite, you can make your social media marketing much more effortless.
Hootsuite offers a comprehensive suite of features that make it an indispensable tool for startup businesses.
It efficiently allows startups to manage multiple social media accounts from a single dashboard. This tool saves valuable time and effort by eliminating the need to log in and out of different platforms.
Furthermore, Hootsuite provides valuable insights and analytics that help startups measure the success of their social media campaigns.
Another key benefit of using Hootsuite is its ability to schedule posts in advance.
For busy startup entrepreneurs who juggle multiple responsibilities, this feature allows them to plan and automate their social media content ahead of time. By maintaining a consistent posting schedule, startups can build brand awareness and effectively engage with their target audience.
3. Ahrefs
If you want a powerful suite of tools to help with your content marketing efforts, then Ahrefs is a great choice. Whether it's content ideation or keyword research, Ahrefs is a great tool that is a go-to for many small and large businesses.
Given the price of an Ahrefs subscription or even large SEO tools, you should limit your budget and choose only one to rely on.
Ahrefs focuses mainly on your content marketing efforts for your website content. Here are some of the best tasks to use Ahrefs for:
keyword research

content ideation

website content audit

competitor content analysis
These abilities make them an excellent choice for a startup that wants to improve its content marketing efforts.
4. Semrush
Another all-in-one SEO tool you might be considering for your content marketing efforts would be Semrush.
Semrush is similar in many ways to Ahrefs, but a few features differentiate it from other SEO tools. For example, it has more social media monitoring tools than Ahrefs, so it's helpful to hear mentions of your brand or business on social media, even if they may not have tagged you.
It also helps monitor the ads you create to see the successes (and failures) that they may be going through so you can adjust accordingly.
5. Canva
If you don't have a design team or have a small group for design, then a Canva subscription might be helpful.
It's beginner-friendly, and if you want more special graphic options, you can buy some of the visual elements in their content library for a cheaper price.
You can use it to create graphics for:
social media graphics

in-content graphics

infographics

posters

Presentations
…and more. The possibilities are endless, and you may discover that you can create beautiful graphics more than you thought you could.
6. MailerLite
Email campaigns are robust and have a high conversion rate, considering many people think it's old-school media now.
If you want to build an email list for your startup and want to nurture leads so they become paying customers, then tools like MailerLite can help you better email campaigns.
It can even help you create landing pages that entice your leads to sign up for your email campaign.
7. Moz
Another SEO tool that you can add to your digital marketing roster as a startup would be Moz.
It's not as robust as the other two we've covered, but it's still a worthwhile option for specific content marketing needs.
For example, Moz has an exciting and practical keyword research tool. Aside from that, it's a great tool to check which keywords you're ranking for and how they're doing. You can specify it and localize these tracking as much as possible too.
8. Hotjar
With Hotjar, you have a reliable tool for all sorts of data, analytics, and insights that can better and improve future digital marketing campaigns for your startup.
It's also an excellent tool for identifying where your products are improving and where they're lapsing directly from the feedback of users themselves.
This tool is great for bridging the gap between your user insights to your website data and analytics, so it's a worthwhile addition to your website.
Conclusion
These tools are all helpful in one way or another for a digital marketing campaign. They may help with your content marketing, or they can help with social media. It can even help with emails or insights into how to better your digital marketing campaigns now and in the future. 
Therefore, if you use any of the tools in this list, your startup's digital marketing efforts will improve significantly.