You probably use headings regularly on documents you produce. On your website, however, headings have added functionality. They still work in the same way as a heading on a document, i.e. they break up and structure the text on the page to help the reader understand what is coming up next. So, website headings are important for usability and readability.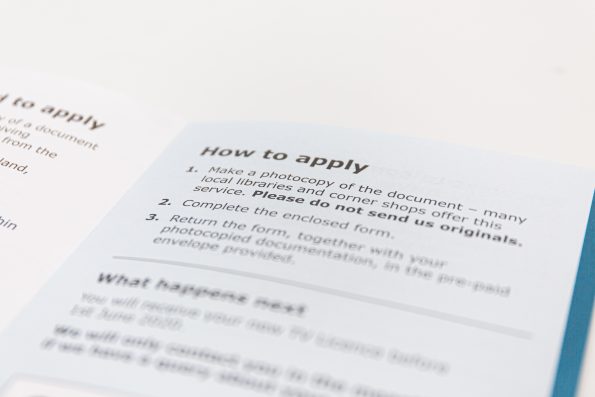 On your website, headings also help with SEO and accessibility. In terms of accessibility, headings help website reading applications better understand the content on the page.
As for SEO, the usability aspects of headings are important for improving your rankings, plus headings can help Google get a better understanding of the content on your pages.
Therefore, it's important to optimise the website headings whether your SEO strategy is to target Auckland or further afield. The following seven tips will help.
Only Include One H1 Header
On websites, headings have a hierarchical structure, i.e. H1, H2, H3, H4, etc.
You should only have one H1 heading on each page of your website.
You can have as many of the other heading types that you need, but one H1 tag is the best approach.
Structure Other Headings on the Page
You should then structure the other headings on your page appropriately. Here is an example:
So, a main sub-section on the page would have a H2 header.
A sub-sub-section would have a H3 header, and so on.
Code Headings Properly
It is important to correctly code headings on your website too, so Google's crawler properly understands them. This is important as sometimes website owners create headings by capitalising the first letter of each word and then making the heading bold. This isn't how headings work on websites, however.
Instead, you need to wrap headings in a tag. It should look something like this:
Your SEO company will be able to help with this aspect of optimising the headings on your website, as well as the other tips on this list.
Include the Main Keyword of the Page in the H1 Heading
Including the main keyword for the page in the H1 heading is considered best SEO practice. Just make sure doing so doesn't detract from the user experience. In other words, the inclusion of the target keyword should make sense and the heading should read well. So long as this is the case, it is always better to include the main keyword in the H1 tag.
Include LSI and Secondary Keywords in H2 and H3 Headings
Another SEO best practice standard in New Zealand is to include secondary and LSI keywords in the other website headings on the page.
Use Plenty of Headings on the Page to Break Up the Content
If people visiting the pages on your website see lots of text or find it hard to locate the information on the page they are looking for, they are likely to return to Google to find another website to visit. If enough visitors to your website do this, you are likely to see a negative impact on your rankings.
Therefore, it's important to keep users on your page for as long as possible, in addition to providing them with the information they are looking for. Adding headings to your page helps to achieve this.
Write Headings to Facilitate Page Scanning
Following on from the last point, headings make your page more scannable. This enables visitors to skip through sections they are not interested in so they can find the information they need.
Optimising the Headings on Your Website's Pages
Optimising the website headings on the pages of your website is only part of an effective SEO strategy, but it is one you shouldn't neglect. You may need the help of an SEO company, but it will be worth the investment.