In our current globalised world, it's becoming increasingly important for businesses to have strong global connections, which means that more overseas trips are inevitable. But when you're a new firm with limited resources, just how do you find the funds for business travel? Do you need some business travel tips?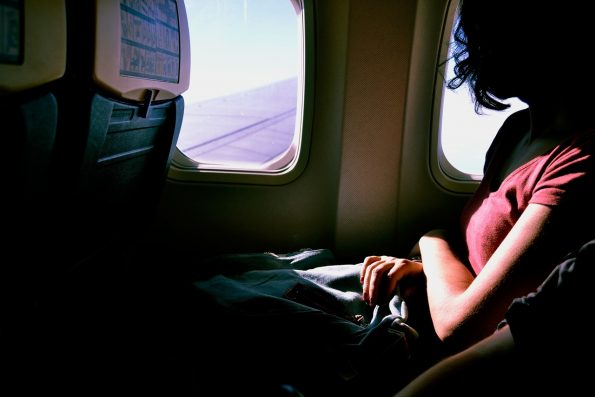 We'll save you the bother of searching the web for the answers with our list of seven savvy business travel tips for startups on a budget.
Fly during the week
Research proves that it's cheaper to fly during the week than on the weekend, with Tuesdays and Wednesdays usually being the cheapest days to fly – so try and book flights for these days.
Use Hopper
We've all been there, where we've forked out hard earned cash on a product that later drops in price. It's infuriating, but this can be avoided if you download the Hopper app. This clever app uses advanced data to predict whether flight and hotel prices will change and tells you whether to buy or wait – amazing or what?
Watch out for hidden fees
If you're hoping to save a few quid by booking a flight with a budget airline, beware – they come at a price. So make sure you know exactly what you're getting into when choosing you budget airline flight. Things like Wi-Fi, checked bags, seat assignments, and even food and drinks often come at an extra price. If these factors aren't essential, a budget airline can save you some cash.
Lunch meetings
If you're planning on eating out or wining and dining your business associates during your trip, you should eat during the early afternoon. This is because most restaurants have lunch menus where you can purchase regular dinner size portions at a deliciously discounted price.
Collect travel points
Using travel points is one of the most obvious business travel tips. Collecting travel points might seem arbitrary to some, however, when you're working with a small budget, it pays to take advantage of the many rewards schemes out there. A great place to keep up to date on travel rewards programs is the Points Guy travel website.
Use public transport
When you're carrying around important business documents and valuable items such as a laptop or tablet, you'll probably be tempted to book a taxi. However, you'll get a lot more for your money during your business trips if you use public transport such as buses and trains.
Pre-book your parking
Paying for parking on the day of your flight will cost you an absolute fortune. To save yourself some money, make sure you use a comparison site such as Looking.com to pre-book your airport parking for Luton, Liverpool or wherever else you might be flying from.
Luggage
This is one of the biggest troubles here. be concerned about where you store your precious belongings. Rather than relying on any hotel room, you can consider luggage storage service providers the most. Such services exist and make a smart difference in your traveling convenience, especially in San Francisco. There are many San Francisco Luggage Storage providers helping you enjoy your trip carefreely while taking care of your belongings throughout the time. All you need is to book these services in advance and you are done.
It's clear that there are plenty of steps you can take to help cut down the costs associated with business travel. Start following these seven savvy business travel tips and your travel will no longer be such a huge expense.
We hope this list has helped! Share your thoughts and tips in the comments section.