What motivates someone to create a membership website? While some sites focus on content-driven subscriptions to create income, others provide an online presence for clubs, associations, nonprofits, chambers and organizations that primarily exist offline. Regardless of the intent of your membership website, these tips can save time and bring in more dues revenue.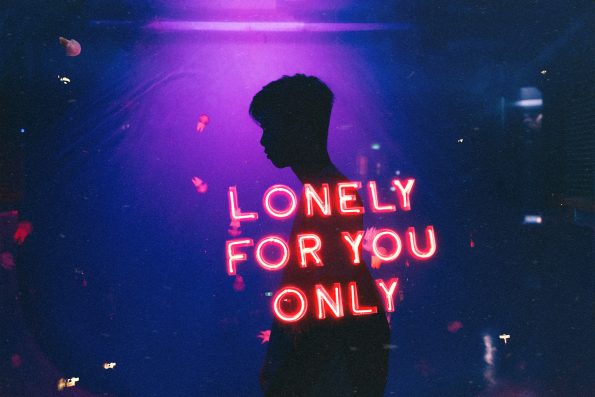 Set up and customize automatic failed payment emails
While your membership software or payment gateway like Stripe may provide a default message, customizing the content will help you convert these failed payments to renewals. Be sure that you also have at least two reminders set to send after the initial failed payment message; people are very distracted these days! Consider including:
The member or business name. Embed this in the greeting (e.g. "Dear [contact]") or subject line. The open rate for emails with a personalized message is 18.8%, as compared to 13.1% without any personalization (from Statista in 2016).
Reminders of member benefits (link to a member benefits page too).
A link directly to the login page so members don't accidentally try to join again.
Last four digits of the credit card on file so that the customer can quickly see if it is a card that they may no longer use.
Contact information (email and also a phone number, if available) for members who are having trouble or have questions.
Link to volunteer opportunities (if available) so members can become even more involved if they are so inclined.
Use custom labels, folders and fields to segment members
Your membership database likely has a number of ways to group your members. Would it be helpful to know what types of businesses your members have, what their job title is or other demographics? Ask your members to classify themselves at signup by allowing them to self-select labels or choose from drop down options. Standardizing the choices will be more useful than information that's simply entered by the member into a text field. You can use this data to:
Export specific segments for purposes of targeted email communications. According to one study, segmented and targeted emails generate 58% of all revenue.
Share demographic information about your members (e.g. "40% of our members are CFOs") when requesting sponsorships or selling advertising.
Create and promote custom benefits, website content, event categories or event tickets for certain groupings of members to keep them happy and engaged.
Take advantage of integrations and automation
Are you doing things by hand that could be automated or performed with one click? Some things to check on:
Find a list of all of the software or systems that your membership software integrates with. Can it integrate with your email marketing platform or accounting system (like Quickbooks or Xero)? Integration provides you more time to create member value.
Take advantage of automated emails. Could you be getting a report emailed to you for information that you pull manually? See what reporting is available by email.
Use scheduled emails. Use your membership software or integrated email marketing service to create emails to go out at a later date. This could apply to bulk messages that need to go to all members such as an announcement about an upcoming event or it could be an autoresponder that is sent a certain amount of time after a member's join date.
Instead of drafting a regular enewsletter, consider allowing members to subscribe to blog posts that are automatically sent to your email list. Going further with this idea, you can even allow them to choose specific categories they are interested in. Information will reach members more quickly and you'll be saved the trouble of laying out an enewsletter in your email marketing system.
If the content is valuable enough, you can even password-protect these posts so that the member sees an additional reason to retain their membership.
Use analytics to evaluate your progress
It's easy to lose focus when you are busy serving members and putting out fires, but looking at the big picture to evaluate your progress or halt negative trends remains critical. Some key metrics (when applicable) to run in your member management software on a monthly and/or annual basis include:
Overall revenue
Number of past due and new members
Upgrades/downgrades
Event registrations
Shopping cart revenue
Donations
Volunteer sign ups
If you are losing progress in a given area, consider if you need to rewrite or add content, create additional member benefits, improve email communications or other solutions to reverse course.

Ask your members what they want
Many leaders are reluctant to survey their members, but it is a best practice to do so and can yield valuable insights. If your member analytics indicate any negative trends, a survey could be the fastest way to identify problems. Possible survey topics:
Ask non-renewing members what you can do better.
Ask attendees what you can improve after an event.
Consult recent new members about what they like about your organization and what benefits or content they are not using. This can also be an opportunity to educate them.
If sending a survey to the full membership isn't your style, a focus group of key members could serve a similar purpose.
Keep creating members-only content
Members join to gain access to your benefits or to belong, but they stay because they have found value. Create password-protected, members only content regularly and don't forget to let members know about it. One of the most valued types of content is reporting on trends. Chances are your members would like to see:
Results of a salary survey.
Information about industry trends that your organization is in a unique position to collect from its members.
Statistics on the organization's activities (e.g. "We held 20 events last year reaching 1000 unique attendees.")
A report on membership demographics.
Do you have other ideas to build a better membership website? We'd love to hear about them the comments section.
Amy Hufford is a Technologist at MembershipWorks. She has worked in membership technology for more than 20 years and has experience building membership websites with a variety of membership software platforms.