If you're looking to create a website (and who can honestly get by without one these days) you'll want to weigh up your options and do your research. A major part of this is always going to be about choosing from reputable web hosting services in Australia.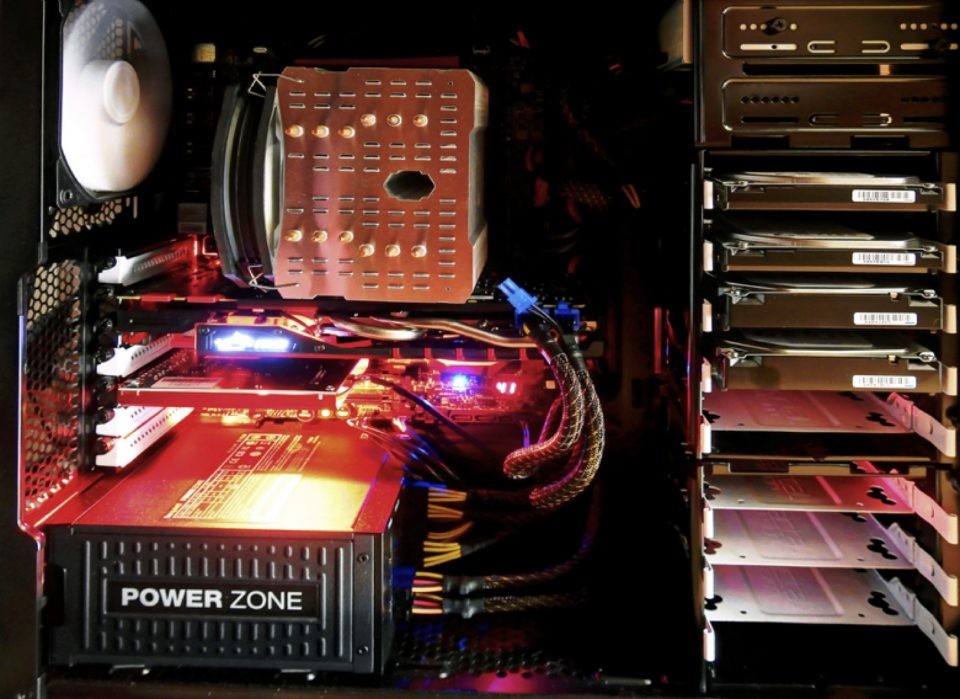 So, what are 6 things to consider when choosing the right web hosting service for your website?
Domain name
Your domain name is an essential component of creating your website. It is the website address (or url) that gives you ownership and affords you with a unique online identity. Obviously, when setting up a website/web hosting service you're going to need a domain name that hasn't been used by anyone else previously.
In Australia, you can refer to the government website to register a domain name and find relevant links to check the availability of your proposed options.
Scope
It will depend on the type of website you are building as to what your hosting needs will look like. If you're going for something fairly basic (perhaps a DIY job on wordpress or something similar) you can keep things minimal with a shared hosting account. With these types of accounts, the maintenance fee is shared by thousands upon thousands of website users and the hassle is taken out of the process for you.
Deciding what level of web hosting you need will depend on a few factors, which flows onto the concerns of traffic, performance, analysis and reputation.
Traffic
When it comes to web hosting, you'll need to assess the volume of traffic you expect on your site. This will create a need for the applicable tier of service. If you've got something more full on than just a basic blog (eg. your website needs to be set up in order to facilitate e-commerce, therefore, it's going to need a shopping cart facility), you'll need a web host that provides a much more dedicate level of service than a shared hosting account ever could manage.
If you have high traffic or have that expectation that in the future (i.e lots of customers) you're going to have to make sure you are covered by a server that can handle the load. You can't go past a web server that operates 24/7 and is stable, secure and powerful. This is what you'll require if you plan on having a website that has tons of daily visitors.
HINT: If you plan on selling goods through your site you'll need make sure you do your research thoroughly.
Performance
When it comes to measuring the performance of a web hosting service we do get down to some tech terms here (don't worry, we will keep it simple). What we are talking about is referred to as uptimes. Uptimes are expressed as percentage ratings and basically look at how long a server has been in operation as a good indication of how reliable they are.
Or, otherwise put, how likely is a website managed by this server likely to be 'stuck on the ground'? In this way, a great analogy for uptimes would be an airline's safety record.
Common IT knowledge says anything less than '90 percent uptime' is unacceptable. So, that means this server has a downtime of no more than 10 percent of the time. Obviously, 99 percent is way better.
TOP TIP: Research your web hosting prospect's uptime percentage as an initial gauge of performance, remember you will lose your audience/customers (ie. lose money) if your website is constantly impaired.
Analysis
Uptime percentages aren't the only kind of analytical measure you will need to employ when weighing up web hosting services. You also can use server monitor tools.
This is also another IT term (but, we can break it down for you).
These use administrators to collect the critical data on a host's performance. This can include: access, speed, failing components, firewalls and other network data. If your website is more large scale (and expensive), you'll want to make sure you have a firm handle on your return on investment.
KEY POINTER: You can find server monitor tools commonly available on the net as free use products (or, as trial versions) and they are a good way to get 'a bit of a picture' on the performance of your web hosting service.
Professional reputation
Sure, you can easily get a free domain and site from all those basic website builder 'kids on the block' out there (you can probably guess the ones I am talking about). But, remember the functionality of the site is never going to the same as something professional.
Your website isn't ever going to look as original and it won't stand out as much amongst your competitors. Website builders (and their accompanying server options) just can't deliver the same personalised approach that a customised, full service web hosting enterprise is equipped to manage.
There are a number of reasons why website builders can be a bad idea and they all come back to the fact in order to engage and retain visitors to your site (and to your customer base) you website needs to look as professional as possible.
In summation
While, in some ways, it is getting increasingly easier to DIY your site, it's sure is a little more difficult to maintain your own server! Web hosting a non-negotiable when it comes to your online presence. The key to choosing the right web hosting for your website is to always do you research.