Is your company's online presence diverse and well-developed enough to stand out from the competition?
If you're not targeting most or all of the social media sites and directories on the list below, the answer may well be "no." Here's what you need to know about each.
LinkedIn
LinkedIn is the world's most popular social media platform for professionals and brands. If your company doesn't have at least a pro forma LinkedIn presence, it's missing out.
Here's the thing: Not every brand needs a LinkedIn company page. You can bet that LinkedIn is not a top marketing priority for this ubiquitous coffee chain, because said ubiquitous marketing chain has enviable name recognition and the bottomless resources required to run nonstop legacy media ads.
And yet, our ubiquitous coffee chain has a LinkedIn company page. Why? Because that page, over which the chain of course has full control, is guaranteed to appear high up in organic search listings for terms associated with the company — potentially displacing negative news or reviews in the process.
Crunchbase
Crunchbase isn't particularly well-known outside business circles, but that has no bearing on its utility. As a high-authority property that allows for the orderly dissemination of facts and figures about your company, Crunchbase is a great place to introduce yourself to the world. This higher education institution's Crunchbase profile shows what's possible on this low-key directory.
Snapchat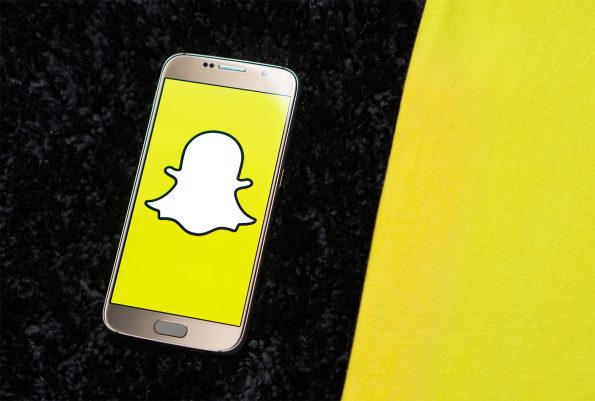 Even if you don't market to younger consumers, your company needs a more-or-less-active Snapchat presence to catch those who do come your way. Remember, digital marketing is in large part about visibility and name recognition; the mere fact that your company's Snapchat account will appear in thousands of users' follower suggestions counts for something. It's a unique commercial online presence tool.
Pinterest
Pinterest is a great place to share visual-first, information-rich content that aligns with your brand. That it's not particularly well-suited to overt self-promotion is actually a good thing; Pinterest is just the place to build credibility and thought leadership with the sorts of folks you'll later want to serve as brand ambassadors.
Instagram
Instagram is a fine platform for visual marketing, but it's also a great place to let loose (in fully safe-for-work fashion). Use your company's Instagram account to post content that wouldn't pass muster on, say, LinkedIn. Don't neglect the hashtag game, either; posting one or two relevant hashtags to each Instagram post will increase visibility and engagement.
Yellow Pages (YP.com)
If your business has as a real-world presence, it needs to be listed on the digital Yellow Pages (YP.com). Millions of unique users visit YP.com listings every month; like the clunky phone books of yore, it's still the best place to list your company's phone number for the world to see. Just keep close watch on your reviews, as negative YP.com reviews can dampen or reverse sales momentum in short order.
Don't Put All Your Eggs in One Basket
If it's not already clear, there's absolutely no need to rely on just one or two digital vectors to build brand awareness and drive inbound traffic. The online media landscape is far too fragmented to put all your eggs in one basket to establish your online presence.