A successful company can't be imagined without a productive, satisfied, and highly engaged workforce. All these things, on the other hand, can't be imagined if you are not able to provide a high level of workplace safety. Your job as a business owner should be to put the welfare of your employees at the top of your priorities and improve workplace safety.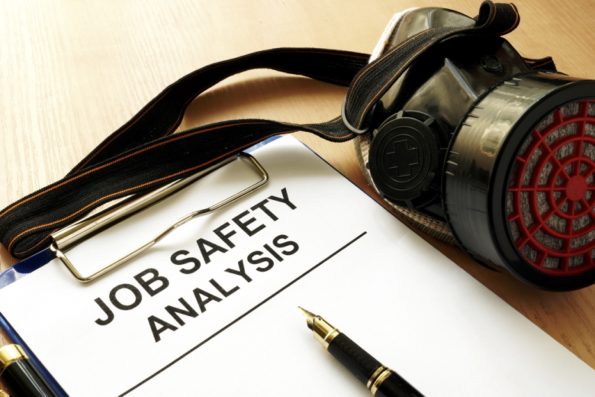 Workplace accidents are also incidents that always have negative financial implications. According to recent research, any kind of workplace injury costs employers, on average, $120,000 (approximately, 1.2 million in sales). So, the financial incentives for improving workplace safety are definitely present.
Now that we have moved these issues off the table, let us take a quick look at how you can implement workplace safety changes in the most streamlined, cost-effective manner.
Conduct a company-wide safety assessment
Workplace safety is a very broad term that doesn't speak anything about the real-life problems your workers may be experiencing. Also, if you want your actions to be cost-effective they need to be very deliberate. The solution to both these problems can be found in conducting a thorough safety audit that should expose all issues within your company. Here are some of the most important areas you should cover:
       

Overall walkthroughs

       

Staff interviews

       

Review of documents and records

       

Review of equipment and raw materials

       

Review of workplace procedures

       

Safety policy review
Train employees to handle workplace challenges
Reviewing and improving work procedures will do a great deal of heavy lifting in improving workplace safety. However, if you want to see these efforts through, your employees should be able to implement these practices. Therefore, you should invest a lot of effort into training your workers and making them aware of the environmental hazards at the workplace. This way, they will not only be able to perform their daily duties in a safer and more responsible manner but also notice threats before they escalate. This skilled labor alone more than makes up for the investments you are asked to make.
Provide top-tier safety equipment
Even though most business owners fail to realize that, all equipment pieces, no matter how small the difference may look make a contribution to the overall workplace safety. You can take for example the quality men's workwear that doesn't seem like a huge acquisition but provides workers with a full range of motions and solid protection which has a huge impact on their performance. A similar thing can be said about gloves, safety glasses, boots, and all other tools and items your workers use over the course of the day. Small incremental improvements are capable of bearing tremendous compiled results.
Provide clear and visible instructions
Training can do a lot to make your workers capable of dealing with various workplace challenges. But, you shouldn't ever ask them to always memorize complicated procedures since this can cause fatal mistakes and confusion. Instead, you should make these instructions and guidelines visible, simple, and readily available. Ideally, the most important notifications that have direct implications on the workers' safety should be displayed in the form of simple color-coded signs. If you can afford the tech, IoT and AR tools could prove to be a game-changer in feeding your employees with relevant environmental info.
Establish a clear reward and penalty system
Historically, this proved to be one of the most effective solutions for implementing any kind of new procedure so you shouldn't have any problem using it for your future safety initiatives. What is the most important in this case is that the lines you are going to set need to be clear and unequivocal so your workers don't have any doubts about what behaviors should be penalized and how. On the other hand, you should also do your best to encourage safe behavior through small workplace perks and additional days off. You can even form a safety committee that will be composed of the most valuable workers.
Let employees have regular breaks
Last but not least, we would like to remind you that attrition still makes one of the most common causes of workplace accidents. Therefore, allowing your workers to take regular breaks should put an end to this issue. The safety guidelines provided by the federal government explicitly say that laborers need to get 30 minutes of break for five hours of continuous work. This is an absolute legal minimum you need to abide by. If you want to keep your workers safe, you should make these breaks far more frequent. Providing them with some form of entertainment could have an excellent impact on their mental health.
So, there you have it – six simple tips that should help you improve workplace safety in your company without spending a fortune or performing a drastic infrastructure overhaul. Of course, this is far from the complete list of the actions you can take but it should give you a good idea in which direction you should go. And as long as that is the case, every step you make is a step forward. So, start doing improvements right now – the safety of your employees should never be compromised.