The idea that you may not be ready to pursue your passion of starting a business may be a difficult one to digest. However, acknowledging this fact and working on your weaknesses before getting started could mean the difference between succeeding and failing. But what are the areas you should be working on? We have put together a list of six signs that may signal you're not ready to start your business just yet.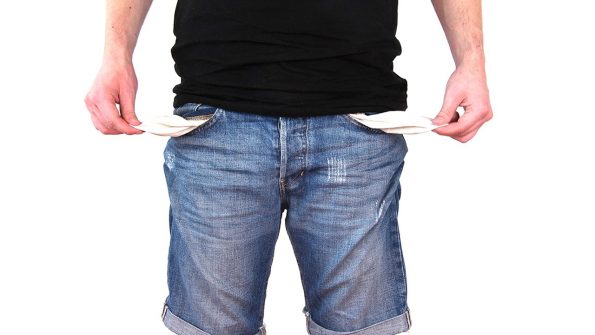 You Have Personal Finance Issues
Starting an enterprise will more than likely be a financially intensive endeavor that may require you to cut back on expenses and luxuries. Therefore, it is important to ensure that you are financially stable before getting started to give you the best chance of financially surviving outside of the business. For example, if you have debts, it is worth investing some time into getting them sorted. You could consider a personal loan from a private lender in order to get debt under control and have one less worry on your mind.
You Are Afraid of Failure
The world of business startups is a competitive and brutal environment, and the reality is that many new enterprises ultimately fail within five years of their inception. This can lead many people to be afraid of failure, and either talk themselves out of pursuing their idea or go into their business with an overly cautious mindset. It is important, however, that you understand the benefits that failing can bring and why it should not be something to be feared. For example, it can offer an invaluable learning experience, teaching you what to improve on before trying again with a new idea in the future as you move toward starting a business.
You Are Not Solving a Problem
The best products on the market today are the ones that solve a problem. This problem may be well-known or it may be something that customers do not even know they need. It is crucial that you take the time to consider what problem your product is setting out to tackle, and whether it does so successfully. Understanding this will more than likely give you a host of new avenues to market your product, as you will know exactly why customers should be interested in buying it.
You Do Not Have a Plan
As the saying goes, failing to plan is planning to fail, and this is especially true when it comes to starting a business. Planning offers many benefits, from being able to set building blocks in place from day one to setting milestones that you can hit that will allow you to track your progress over time. Not taking the time to plan, therefore, is essentially walking into your business blind and it increases your chance of failure. We recommend that you complete a five-year and ten-year plan long before starting a business and opening doors to customers.
You Do Not Have a Marketing Strategy
A common pitfall that many new enterprises fall into is opening their shop doors, whether that be physically or virtually, and simply expecting customers to find their way to the checkout. A customer's time is precious, which is why you need to convince them that spending time browsing your selection of products is worth it. This is where your marketing strategy will come in. Not only will it point customers to your shop so that they know it exists, but it will also tell them exactly why they should bother paying attention to you, and why your products deserve to be purchased. If you are unfamiliar with the world of marketing, we recommend either investing some time in learning, or teaming up with someone who possesses the necessary skillset.
You Don't Know Everything About Your Industry
Just as it is important to understand your product, it is as important to understand the industry that you are about to step into. With the rise of social media, it is more common for customers to give their money to brands who portray an image of being knowledgeable about their field, as it creates a sense of trust. It is crucial for you to strive to be one of these leading minds. Take the time to research the latest innovations in your field, as well as what customers are currently putting their money into. Doing so regularly will ensure you are able to adjust your marketing strategies and your products accordingly.