There are several factors that play into the success or failure of a company. Key among them is project management. This involves identifying the tasks that need to be performed as well as how and when they will be done to meet business targets. Having structures that help you meet all your goals in a timely and impeccable manner within the stipulated budget, can go a long way in aiding the efforts to scale up your startup. Here are project management tips to take your startup to the next level.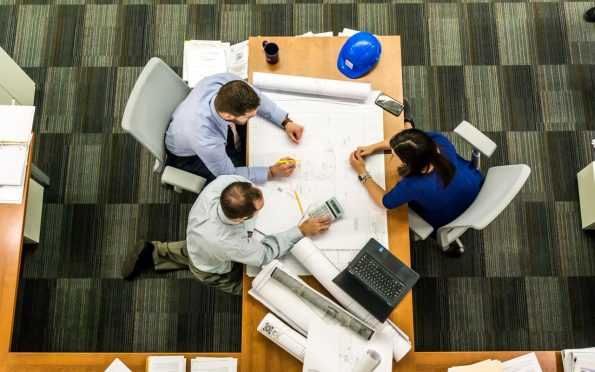 1. Have a clear definition of the project
You should first evaluate the project in a holistic manner. Find out what will need to be done, how you will do it and when it should be complete. Once you internalize all that, determine the kind of personnel you will need to actualize it. As you identify the people you want on your project team, make sure they have complementing skill sets. Of utmost importance is to ensure that they are good team players. Your team's ability to coordinate will have a great bearing on how objectives will be met.
Bring the team on board and give them the project details and scope of work. Assign specific roles to each of the project team members and have those that may need to work together come up with defined coordination strategies.
2. Project milestones
Another of our project management tips is to pinpoint essential tasks that will need to be completed at various points of the projects life cycle and create milestones around them. The completion of one milestone should trigger the beginning of the next. Set a timeline for each milestone and evaluate the progress before proceeding. Milestones will help you monitor the progress of your project at key moments as well as ensure the project is ultimately successful.
3. Take charge of the project
As the project leader, your input is vital in ensuring success. You have to develop great working relations with each team member and ensure that there are no issues within the team. Assume whatever role you may need to, for the project to remain on course.
Challenges are bound to arise, and when they do, how you handle them will affect the whole team's response. Do not assign blame but rather assume responsibility. Face the issue head-on and instead of focusing what went wrong, put all your efforts in coming up with a solution. This will help quell any panic from team members and inspire them to follow in your stride.
4. Have open channels of communication
Establish a communications plan for the project duration based on how often progress reports will be needed. Will it be a meeting or via phone or email? The goal of constant communication is to ensure every project stakeholder knows what they need to know and when they need to know it. This will prevent any unnecessary delays that may derail the project.
5. Maintain project objectives
Scope creep is a major reason as to why many projects fail. This is the inclusion of additional objectives that were not part of the project at the beginning. Sometimes little changes may be needed, but if you are not careful many and unnecessary changes will deviate you from your primary objective. Any new goal you incorporate as the project progresses was probably not budgeted for and there was no time allocated for it. This will mean squeezing in time for it and making budget adjustments to other aspects of the project. Scope creep happens gradually and most of the times you will not realize it until you fall behind on deliverables. You should always ensure all tasks are aligned with the primary objective.
6. Identify potential risks
There will always be things that pose a risk to the project. The last of our project management tips is that you should try and identify potential risks before the project begins and even when it is ongoing. This will help you formulate curative measures even before they arise. A good way to achieve this is by ensuring progress reports are always delivered on time. Think of risk management not as solving problems, but rather preventing them and your project will progress smoothly.
Running a business involves many processes and projects that may overlap. Keeping them all on track requires a great deal of expertise. To ensure your startup operates at peak capacity you should consider short project management courses online for either you or one of your employees. Following these project management tips will improve performance and accelerate your startup.