Digital marketing predictions by a digital agency in Toronto in the post covid world in 2021 have been about social commerce, web, TV streaming explosion, AI-based automation, etc. All these things were in the trend for the year 2021. Hopefully, these trends will help drive digital marketing to bigger and new heights in 2022.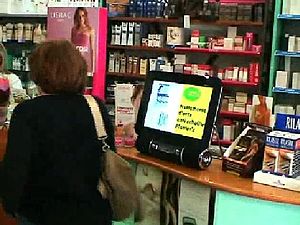 With stepping into the third year of living in the global pandemic, everything is becoming more digital, and consumers are becoming socially aware. It clarifies that 2022 will be a year of more evolution in digital marketing. Experts are predicting various things for the upcoming year, and if you are a digital marketing enthusiast then you must check these out.
Let's discuss the digital marketing predictions for the year 2022
Marketing actions adapting to suit the hangover of Covid 19
Customers turning into more conscious individuals will continue to happen in 2022 as a never-ending shadow cast by Covid 19. Brands will improve customer satisfaction, increase brand value, and take sustainable alternatives. Data and people with the right marketing strategies will help brands flourish. 
Brands prioritizing customer relationship
With everything turning digital, brands are now shifting their focus to strengthening customer relationships, i.e., loyalty and value. Companies want a valuable customer base that will serve them a lifetime. Engaging customers with their brand value by entertainment is the mantra of digital marketing for 2022. Cookie-less marketing of products will help in gaining loyal customers. Brand extension with a quality customer experience will help retain customers in the long run. 
Privacy regulation
With a huge customer base online, data security and regulation are still a concern for many. Apple was seen updating its host for privacy changes for the Safari and ios browsers. Increased privacy updates on social platforms are driving more customers than ever before. So it is presumed that 2022 will be the year of privacy-centric brands in digital marketing. 
Marketing with automation
With everything turning online, companies are experiencing a shortage of staff. But automation is helping brands and companies achieve more by doing less. Automation helps you reach your target audience by timely delivering the relevant messages. In combination with automation, AI is a great choice for digital marketers in 2022.
Flourishing culture of analytics
With digital tools and artificial intelligence for growth and revenue generation, marketers will be embracing the culture of analytics to flourish in 2022. Analytics with research-based insights will help in understanding customer needs and wants better. 
Social Commerce Dominance
Social commerce will be seen dominating the market in the year 2022. Brands are making efforts towards increasing social commerce. 67% of brands are already using social commerce to strategize online business. Consumer reviews say that social media's influence on online shopping had already changed before the pandemic hit the globe. Now people shop a lot more based on social media suggestions. This digital marketing strategy will continue in 2022.
So, there goes the six digital marketing predictions for 2022 based on customer review, market studies, and research.