Online loans are forms of personal and startup financing which are broadly categorized as alternative financing. It is called alternative because it does not employ the long-used traditional channels, rules, and terms. Furthermore, it has been made much easier to acquire this kind of financing by overlooking a majority of the steps which were previously applied to make the process lengthy and tiresome. Technology has revolutionized the lending industry in that a majority of loans are taken online and repaid using the same channels.
Personal loans can be used for anything including high priced purchases, repairs, vacation, paying for studies, reviving a business, supplementing your income, etc. after approval, you sign the terms of agreement which guide you with how much to deposit as monthly installments in loan repayment and the rates of loan applied to the loan amount. This article discusses the circumstances that would lead you to take an online loan or a Fast Cash Loan.
When you need to consolidate your credit
Credit consolidation is one of the most common lending ventures for online loans. While consolidating your debts, you are simply grouping or merging your debts together to give you some flexibility and ground to pay them in a common monthly deposit. Credit consolidation works best if you get a personal loan that offers lower rates than the ones on the loans you are carrying have longer payment periods. The advantage is that with a good credit history and regular savings, you can qualify for a credit product that would work well for you. When you are carrying around many credit cards with balances on them which are due, and also, you have student loans or payday loans, then it is a good idea to refinance these debts.
A good loan that you can apply to consolidate these debts is the equity on home loan which would offer lower rates since you are taking it against your home. You are assured of longer periods of payment – more than 5 years, would give you the stability you need during repayment. Also, combining your debts other than providing the base, when handled well, it would save you some dollars along the way because of the lower credit rates.
When you need to remodel your home but you don't have equity in it
Business inventory or home refurbishment usually require a lot of cash depending on what you have in mind to be done. It may include; landscaping, constructing a swimming pool, adding a hot tub, customize your kitchen to suit your liking, roof repairs, solar panel installation, etc. if you need to implement any of those, and you are struggling financially, you can take out financing for the same. Normally, it would be better if you took a home loan for this since it would be easier to pay because of lower rates, but if you don't have equity in your home or your equity in it is not enough, then you can look at online loans to help you on this hand.
In case you need to move your business or property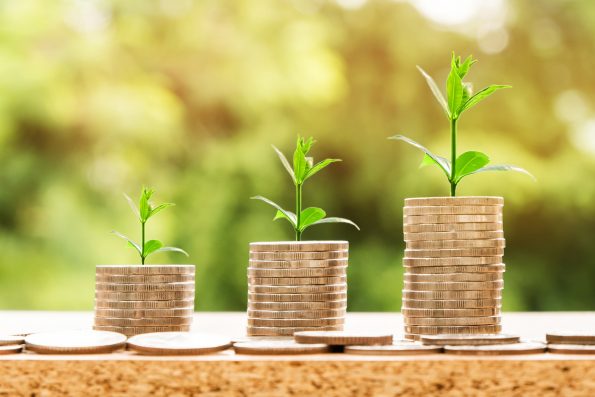 In an event where you are faced with imminent long-distance relocation then you may need to take out a personal loan to aid you in moving your property across the country. You may need to pay for rent in your new residence as well as its security, move your car across the country which means you have to pay for ferrying expenses, carry your furniture alongside all the delicate goods you may be having in the house. Reasons for movement may vary from accepting a new job, leaving on transfer or perhaps you are just relocating to experience a different town.
However, the cost of traveling and relocation remains constant, making it a necessary gamble to apply to finance to assist in this endeavor. It may be a gamble because; you have to ensure that you will have adequate income to afford monthly installments. If it is a job you are accepting, make sure the salary will enable you to live on and pay the required deposits before you take out the loan. You should not overburden yourself with loans which would later damage your credit rating and history with the lenders.
If you are required to pay for unplanned or emergency bill
Emergencies may result in the form of unforeseen startup costs, medical bills and funeral costs. It has been revealed that pet surgery and general vet services of pets take almost a third of all the pet expenses among millennials. If this is the sample population then it easily implies that it applies to the entire population. And since the medical insurance coverage does not cover pets, then personal loans do come in handy to save lives with this unprecedented expense. Besides, some treatments are not covered in the medical insurance policies as well as those people who are not eligible for medical cover qualification.
When emergencies occur involving these groups of people, then you can take out financing. Most people forget funerals occur each day and no one really plans for them. They are equally as expensive as medical bills are. And, may even be more if you don't have help when this happens. You may decide to take out a loan against the deceased's estate which is the best this to do in this scenario but if the person did not have any, or it is under contention with court cases, then you may be forced to seek out online loans.
In an event where you need to make a larger purchase or investment
Some business equipment and even home electrical appliances including entertainment systems, dryers, dishwashers, vacuum cleaners, computers ovens, etc. are expensive to buy at once. Unless you save for them in as long as more than a year. If saving time and money on expensive alternative uses is what you are looking for, then you could consider online loans.
If you want to avoid applying for a payday loan
First of all, payday loans are extremely easy to be advanced with and they are contrarily extremely difficult to pay. Since these types of financing are predatory, you might want to avoid them completely. This may then leave you with an option of an online loan.
Personal loans have unlimited applications. Much as you are advised to favor these loans over some other lending products, you should note that just like any debt, you will have to pay. and with an interest on top of the amount advanced to you. It is therefore apparent that you have a wide range of options in the credit industry thanks to the online loans. You should engage with your lender to enable you to have the best loan terms so that they don't end up working against you. One way of ensuring better terms is when you have an impeccable credit rating.