Whether you have a 9-5 job or are a freelancer, you might need a little extra cash in 2020. Perhaps you're saving for a deposit for a house, are expecting a child or simply want a nice holiday or two. It can feel difficult to make extra cash to put away when you're already working hard to make ends meet. But there are many ways for you to fit in a side hustle to create some extra income.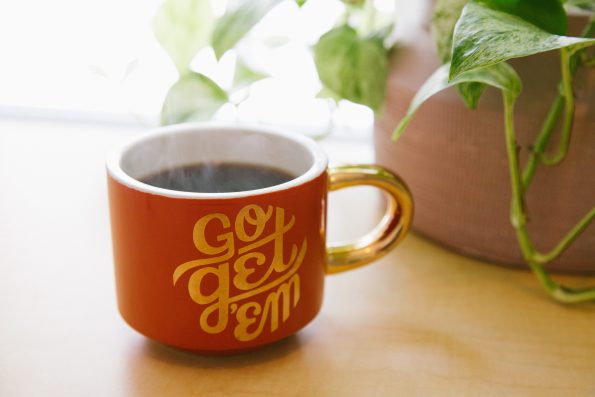 And making extra cash doesn't have to be time consuming or difficult. By being money savvy and thinking cleverly, you can collect savings with very little effort. So, what are some ways to make extra cash in 2020?
Stocks and shares
One great way to make a little extra money if you already have some savings, is by moving those existing savings to a stocks and shares ISA. These can be a great way for UK residents to save or invest up to £20,000 tax-efficiently each year, and require very minimal effort once they've been opened. There are various types and providers that you can consider, so make sure to speak to a professional for further advice.
Sell old clothes
Let's be honest, most of us have more clothes than they need. Unless you've planned and curated your wardrobe carefully it's unusual for someone to wear everything in their wardrobe regularly. So, why not add to your extra pot of cash by selling some of your clothes? There are plenty of different online outlets that you can use from Ebay and Depop to ASOS Marketplace, and any branded clothes you have that are in a good condition could make a good amount of money from the right buyer. The best way to attract buyers when selling second hand is to make sure you take good quality photos of each item and wash all clothes before you send them to help you get the best reviews possible to help sell your remaining items.
Surveys
Doing online surveys is another simple side hustle to make a bit of extra cash. Plenty of companies need customers to complete surveys because they rely on feedback to ensure their product or service is performing as well as it can or to identify possible areas for improvement. So, all you need to do is sign up, fill in your profile and you'll be sent surveys to complete. Depending on the company, some may reward you with vouchers instead of cash, so do your research before taking part and be sure you're happy with the form of payment you will receive for your time. If you're looking to make any significant earnings this way, you'll need to complete quite a few, but they don't take long so it's definitely doable.
Social media
Fortunately, in our online centric, modern age there are plenty of ways to make money without even leaving your home. If you consider yourself a pro at social media and have a good following, why not employ those skills and make some extra cash for those savings? It is simpler to make money from your social media than you might think; by blogging, promoting products or offering a paid service the amount you make could grow and grow. It's even something you can do while on breaks at work or in your down time in the evenings. If you're online often anyway it won't feel like much of a chore to work in the social media side hustle.
Rent a room
If you live in a decent-sized property with some currently unused space, why not rent that room to a lodger? This can be a great little earner, especially if you live in a popular area with plenty of students and young people so rental prices are good and competitive. It works especially well if you can create a separate kitchen area for them so their living space is completely self-contained. Of course make sure you consider the legal requirements of renting in your area and do everything by the book for your personal and financial security. You may even find that you make a new lifelong friend, if you're lucky!