As your business begins to expand, you'll need to financially plan for growth and everything that comes with it—from establishing your website to adding new products and services to your offerings. But one of the biggest challenges you'll face is opening your first physical location. While it's an exciting new milestone, it also comes with a lot of complicated decisions and costs to manage. To help you navigate through this next phase of your business, we've curated our top 5 store opening tips for opening your first physical location:

Tip #1: Legal Logistics
Since you're new to the brick-and-mortar world, you might not be aware that there are legal logistics to opening a storefront, like certain business licenses and permits. Ensuring that you have these before opening your storefront will help you avoid serious legal troubles down the road, this is especially true for businesses in the food and beverage industry.
Make sure you do your research for the requirements for businesses in your industry to see what you will need to move forward with opening your new location.
Tip #2: Find Your Location
The next step is determining your location. While it's likely that you have a general city in mind, there's a lot more to finding commercial real estate in Houston, San Diego, and even the smaller cities in between.
When you're searching for the perfect location for your business, you need to consider:
Accessibility (parking availability, etc.)
Where your target customers spend their time
Foot traffic
Space for inventory
Types of surrounding businesses
While price is obviously an important factor for any startup, it should not be the main thing driving your decision making. It might sound counterintuitive but the spending more on a space that meets all of your requirements and is in a busy part of time may be the difference between having hundreds or even thousands more customers come through your doors.
Tip #3: Focus on Creating an Experience
It's important to consider why customers should walk into your store instead of others. Building an experience that will not only draw customers in but have them coming back is crucial to the success of brick-and-mortar businesses.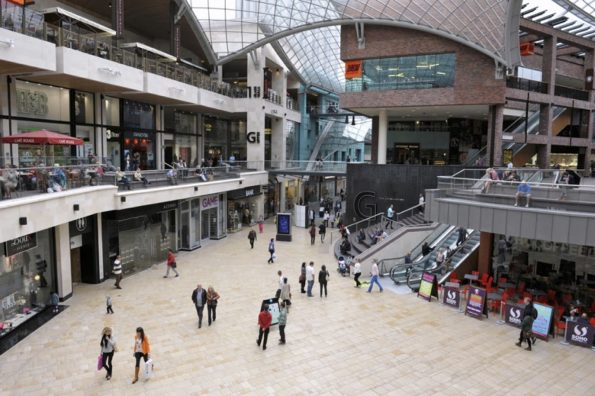 When you're brainstorming how to create the ideal experience for your customers, consider the following:
Interior design (a major factor that plays a role in the viability of many businesses in the digital age is the experience they create with their decor—is it photogenic, will people want to share the experience online?)
Customer service opportunities (how can you set up your store to best serve your customers and make them feel valuable)
Mobility (if your store is cluttered and difficult to navigate, customers won't want to spend time in there)
Uniqueness (does your storefront stand out from others? What about your services and products?)
These are the store opening tips that will help you differentiate yourself, not only from the competition, but surrounding businesses.
Tip #4: Hire Thoughtfully
Tying into the experience aspect of your storefront, it's important to hire with care. As the face of your business, your employees have the power to make a lasting impression on your customers—be that good or bad. When you're hiring, skill sets and prior experience are just as important as cultural fit.
In addition to making thoughtful hiring decisions, you should also invest in training for all of your employees. From basics regarding sales to how to create the perfect customer experience for your brand, training can have a large impact on the success of your storefront.
Tip #5: Maximize Your Marketing Opportunities
Successfully running a storefront largely relies on your marketing efforts. After all, if no one knows you're there, it makes it hard to bring in customers. Digital marketing remains important when promoting your store, you should focus on highly targeted ads like those available through Facebook and Instagram to get the word out to those in the area.
However, you should also focus your energy on building connections with other vendors in the area and in the community. Often, you can combine marketing efforts with the business next door to generate traffic for both of your stores.
The bottom line is that you want your business to be sustainable and profitable, and these store opening tips are a great start to getting there. While getting your storefront off the ground will take a lot of work and focus, it will be worth it when you see your business flourish.