We are now online in a big way, even companies who have resisted until now have joined the online platforms. People are using phones, tablets, laptops, computers to access information and make purchases and engage services online. Companies have to be relevant and engaging. They have to appeal to customers and give them a reason to want to buy from them. There is a lot of competition for each product or service and your digital marketing team plays a big role.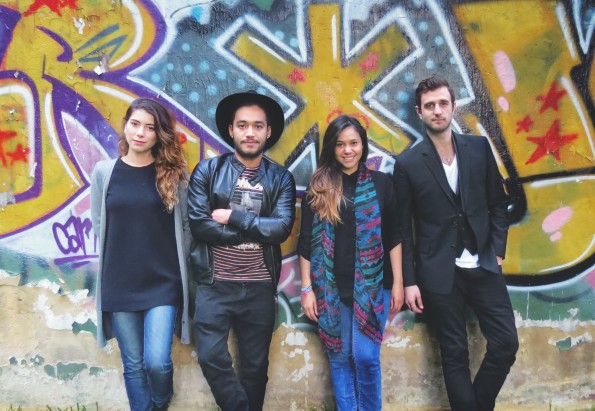 Companies have decisions to make, as well as keeping their brand engaging and relevant. They have to be visible. If they are not visible, they will not have the traffic come to their site and without traffic they will have no sales of their product or service. They have to make sure to take advantage of their traffic and make the best possible attempt at engaging every visitor to their site.
In order to do all of that, a company must use digital marketing techniques. Obtaining the proper expertise will involve either building their own team of experts or outsourcing the work to an agency or you can get help from the Knights of the Digital Marketing Table. Either way, expertise is going to be required for a company to compete effectively in the digital space.
If you are considering building your own Digital Marketing Team, we have put together 5 Tips that will help you do that.
Building a digital marketing team takes work and effort and having employees brings a great deal of responsibility for any organisation. It is important when hiring to check the credentials of the person, ask for details regarding previous projects and obtain references from previous employers. 
Web Design
Your web designer knows that the design of your website is extremely important and it should be ever evolving. Colour is important, layout has to be appealing and there has to be an ease of use for the customer, a simple checkout process and easy to access information. It is important that buttons be placed in the optimal places and the website flows and runs well. A web designer must also ensure that the website will run on all devices including mobiles.
Graphic Design
A graphic designer will be responsible for preparing and deciding on the graphics for your site. People are very visual and captivating designs can draw and keep attention to your site. The graphic designer will also be responsible for designing ads for your site which could be used for example on social media platforms.
SEO / Paid Marketing Expert
In order to be visible to your customers, you will have to look at marketing strategies. Your digital marketing team will require someone, or more than one person, depending on the size of your organisation, to consider the marketing strategy that will best suit your business. For some businesses, Search Engine Optimisation or SEO is the best way to go and that is essentially the process which is used to achieve a ranking on search engines such as Google. For chosen keywords, the SEO expert will use techniques to make you more visible on the search engines, so that when people search using your keyword or phrase, it is you that they see on the first page. As everyone is aiming for the first position, it is down to the skill of the SEO expert to get you there. SEO is not instant and it can take months for the results to become apparent.
The keywords you aim for will change depending on the industry your business is in, as well as the type of leads and clients you're looking to attract. For a car accident lawyer, using SEO can be a key element of signing new cases, which makes it a high ROI marketing technique well worth the time it takes to start up. 
Paid marketing is just as the name suggests, it is marketing that you pay for, so a company could opt to use Google Ads or decide on social media marketing, or use both, it would be up to your marketing expert to decide how much or how little of it you require to bring you benefit. Different businesses will use different strategies depending on who they are trying to reach. Some businesses use a combination. Unlike SEO, paid marketing will always have a cost attached. SEO usually requires an upfront spend until you are ranked for your required keywords, after which there is less cost, and sometimes none, involved to maintain your position.
Content Writing
A good, solid content writer will be required to for your digital marketing team. They'll write content for your site to include information about the brand, product or service descriptions and blog posts for outreach work. The content has to be engaging and well written. It has to be unique and cannot be copied from another source. Good engaging content is essential if you want to keep visitors on your site and if you hope to have repeat custom. Any content should be clear and unambiguous.
CRO Expert
Conversion Rate Optimization is an essential consideration for any business. Imagine, you have your SEO expert bringing lots of traffic to your site and you are not managing to convert that traffic into sales. You would have to be aware that is happening so that you can then do something to rectify the situation. A CRO expert will be able to use software to monitor the visitors to your site, look at their browsing patterns and look to see when and after how long they are leaving your site. The CRO expert will give you percentage conversion rate figures and will build a picture and be able to suggest changes that should be made to increase conversions.
Sometimes it is as simple as making the checkout process easier. Traffic is expensive and it is essential that every visitor is considered a potential purchaser. People will come on to your site to browse and obtain information, it is always wise to try to convert the browser to a buyer.
Marketing is never easy and has to be planned and carefully executed. A company must decide on a realistic budget for the process and then decide whether they would be best placed hiring and also training their own digital marketing team or looking to outsource some or all of the work. Outsourcing has its advantages in that the company does not  then have the day to day management concerns of the employees. Each company will have their own digital marketing strategy and it is for them to decide what is going to work best for their needs.