Booklets are one of the most versatile marketing tools out there. They can be used to promote just about anything, from products and services to events and causes. Moreover, because they're so flexible, they can be customised to meet the specific needs of your target audience. You'll be pleased to discover that printing booklets is very straightforward, as there are dozens of excellent online printing services to choose from.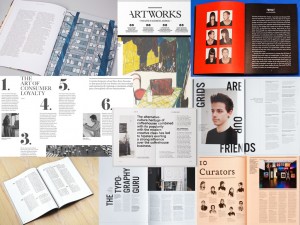 Printed Booklets are Cost-effective
There are many advantages of printed booklets as a marketing tool. One key advantage is that they are cost-effective. Printed booklets allow you to get your message across without breaking the bank. You can print them in bulk and distribute them widely without incurring high production costs. So if you're looking for a cost-effective way to promote your business, printed booklets are an excellent choice.
Printed Booklets are Portable and Tangible
When you distribute printed booklets, your target audience can take them with them. This is perfect if you're looking to generate brand awareness or promote a new product, as people can read your booklet while they're on the go and have it with them to refer back to later. Booklets are particularly useful at events such as trade shows, as they can be distributed to current customers or potential customers to ensure that they remember your brand after the event ends.
Booklets are also tangible, so your target audience can physically feel your brand and products. This is great for customers who prefer reading printed marketing materials to digital ones or finding information from printed booklets more trustworthy than relying on information posted online.
Printed Booklets are Flexible
Because booklets are versatile, they can be used in a range of ways to reach your target audience. For example, you can use them as direct mail pieces, insert them into larger mailings, or hand them out at tradeshows and other events.
Printed Booklets Allow You To Integrate Print Marketing and Digital Marketing
Using QR codes and social media handles, you can connect your offline and online marketing efforts seamlessly and effectively. QR codes are an excellent way to drive traffic to your website or social media channels. Place them on your print marketing materials (e.g., business cards, flyers and booklets) and encourage your customers to scan them with their phones. Once they do, they'll be taken directly to your desired web page.
Social media handles are another great way to integrate your print and digital marketing efforts. Include them on all your printed materials (e.g., business cards, booklets, postcards, etc.) so your customers can easily find and follow you online. By doing so, you'll be able to keep them updated on all the latest news, product releases, and special offers from your business—both online and off. 
Printed booklets Create Brand Awareness
Booklets are an excellent marketing tool trend that can help promote your brand and generate awareness of your products or services. Brand awareness is vital because it helps increase brand recognition and recall. It also increases the likelihood of customers engaging with your company and purchasing your products or services.
How To Design an Impactful Marketing Booklet
An impactful marketing booklet should be designed to grab the attention of your target audience and communicate your marketing message in a clear and concise way. Below are a few tips to help you design a truly impactful marketing booklet:
Use eye-catching visuals: Visuals are key when it comes to designing an impactful marketing booklet. Use high-quality images and graphics that will capture the attention of your target audience and have the added benefit of making your brand look professional.
Keep it short and to the point: No one wants to read a long, tedious marketing booklet. So keep your brochure short and to the point, highlighting only the most important information.
Use compelling copy: The copy in your marketing booklet should be compelling and persuasive, convincing your target audience to take action.
Get creative with layout and design: An interesting layout and design will make your marketing booklet more engaging and visually appealing.
Proofread, proofread, proofread: Nothing will ruin an excellent booklet design quite like spelling and grammar mistakes! Make sure to proofread your booklet before sending it off for printing. To double-check that the booklet contains no errors, ask multiple people to proofread it. They might see mistakes that you missed!
Final Thoughts
There are countless reasons why booklets are an excellent marketing tool, but these five reasons should be enough to convince you to give them a try! Booklets are low-cost and highly flexible, but they also can target specific audiences. Booklets are the perfect way to level up your marketing strategy in 2023. So why not try booklet printing and see how it can help you achieve your marketing goals?