Opening a restaurant is an exciting time for the aspiring entrepreneur. It's also an opportunity to make a lasting impact on your community by creating more sustainable habits in the restaurant industry. That's why increasingly, restaurateurs are choosing to increase their restaurant sustainability efforts and to source their building materials and supplies from eco-friendly products.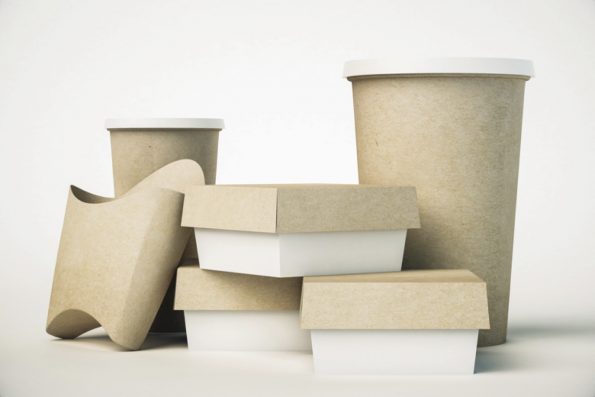 From renewable resources that help reduce environmental damage to energy-efficient tips and techniques that keep costs low, environmentally conscious building materials can provide numerous benefits while supporting sustainable practices. With that in mind, let's explore five reasons why you should consider using eco-friendly building materials for your restaurant renovation or construction project today!
Lower energy bills
Many restaurant owners are finding that implementing eco-friendly building materials into their building design is a great way to save money in the short and long term. By using materials such as reflective roof coatings and insulative wall panels, restaurants can regulate the internal temperature and significantly reduce energy costs associated with keeping interior temperatures comfortable. Not only will these materials help keep your restaurant cooler during hot summer months and warmer in winter, but helps promote sustainability for years to come.
Reduced environmental impact
Eco-friendly materials offer a unique opportunity to meet the growing demand for sustainability in construction. By utilizing resources that are managed and harvested in a way that respects the environment, eco-friendly materials help minimize their carbon footprint and reduce the strain placed on natural habitats through the extraction of conventional building blocks. Moreover, eco-friendly materials can often be produced at a lower cost than traditional construction elements, resulting in considerable savings while still protecting nature. In this way, these green alternatives represent an effective way to build responsibly without compromising quality or economic viability.
Improved air quality
Eco-friendly materials are becoming increasingly popular in a wide range of industries, as they can reduce the amount of toxins released into the air and consequently improve overall air quality. This is beneficial for both employees, who will be breathing in cleaner air during their shifts, and customers who may be frequenting establishments that use such materials. Eco-friendly materials provide not only a healthier environment but also demonstrate an organization's commitment to sustainability and its dedication to reducing its carbon footprint. Companies should strive to leverage such options whenever possible, in order to make positive changes for the health of their workers, patrons, and the planet.
Increased sustainability
Utilizing eco-friendly materials at your establishment helps demonstrate its commitment to sustainability. By doing this you not only contribute to the preservation of the planet, but you make a statement that will resonate with your customers. Making conscious decisions about the materials used in your restaurant goes beyond providing responsible service, it speaks volumes about the values and vision behind it. This can be incredibly powerful in influencing customers to choose more sustainable options as they indulge at your establishment. In addition, implementing sustainable practices has numerous benefits that include cost efficiency in the long run, appealing to a wider customer base, and fostering positive environmental impact.
If you're looking to green your restaurant business, eco-friendly building materials are a great place to start. Not only can they help reduce your environmental impact, but they can also save you money in the long run. Plus, customers are increasingly interested in patronizing businesses that are taking steps to be more sustainable. So by making the switch to eco-friendly building materials, you could end up attracting new business as well. If you are thinking about updating your kitchen or starting a new construction project, be sure to consider the restaurant sustainability impact of using eco-friendly building materials. Companies like Caesarstone can help you find the perfect kitchen benchtops for your business and help you create a sustainable and stylish restaurant.