Mobile applications offer startups an array of opportunities for increasing productivity and facilitating growth. However, hackers often target businesses through the mobile apps they use. Successful startups use the best mobile app security tactics to protect their newly established brands. From leveraging a secure container registry to enable two factor authentication, the top techniques allow you to keep your company data and customer information secure. Learn these tactics so you can build your business safely. Read this post on the top mobile app security best practices every startup needs.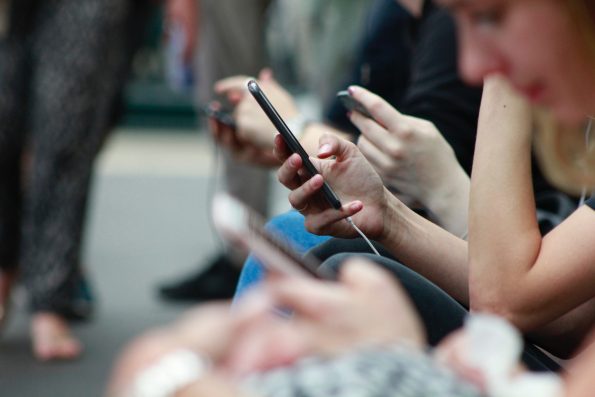 Use A Mobile Application Management Platform
Firstly, use a mobile application management platform to improve your cybersecurity protection. The best mobile application management platforms allow you to onboard a variety of apps. Choose the mobile apps that you and your team will use to build your brand. Then, upload each one onto the platform. Upon onboarding an application, the platform will inspect it. It will search for privacy risks and detect any malware activity. Run each application through this platform before you or a member of your team uses it. That way, you can secure your startup via mobile app security best practices.
Implement Cloud Access Security Broker Solutions
Successful startups also use Cloud Access Security Broker (CASB) solutions to protect their brands when using mobile apps. This practice is particularly useful for startups that use cloud apps. While these applications do allow teams to collaborate with one another easily, they also come with their own set of risks. CASB solutions detect threats on cloud apps. When the CASB security solution finds a threat in one of your cloud applications, it sends out an alert. Once you receive the alert, you can take action to protect your sensitive information. Avoid data breaches caused by mobile app cyber attacks by implementing cloud access security broker solutions.
Encrypt All Company Data Exchanged On Apps
Moreover, encrypt all company data that you plan to exchange on mobile apps. This best practice entails altering your plain text so that it is unreadable. In this new form, hackers cannot make sense of your information. However, you still need to be able to make sense of it. Use a key to scramble your words and letters into a code. As long as you keep the code secret to only you and authorized team members, you can avoid losing crucial data to app hackers. Take this step on every document you upload onto an app as well as sensitive messages you send. Do not underestimate the advantages that this mobile app security best practice offers.
Conduct Static Application Security Testing
You can also improve your mobile app security by conducting static application security testing (SAST), usually by using application security as a service. This process is also often referred to as "white box testing". As the name suggests, it involves testing the security levels of each app you use. SAST entails taking on the role of an experienced hacker. Use previous security investigations to gain information about each app. Then, use the information to simulate attacks on every application you plan to use. Avoid using the mobile apps that you can hack into easily. That shows that they are not secure enough to keep your information safe from real hackers. Use this mobile app security best practice to protect your startup.
Reinforce Two-Factor App Authentication 
Furthermore, every startup needs to reinforce two-factor authentication when using mobile apps. Assign each member of your team a user ID and a password. Ensure that you come up with these logins. That way, you can keep track of each user's security status. This login information acts as the first validation. The second factor typically involves a PIN. However, you can also allow your team members to use their fingerprints as validation. The only downside of allowing fingerprint usage is that you cannot log into each user's account easily. In contrast, you can quickly input a PIN. Weigh your options and then establish a two-factor app authentication process. You will improve mobile app security as a result.
While you want to use mobile apps to grow your new company, you need to take precautionary measures. Improve your security by using a mobile application management platform that can detect unusual activity. Consider implementing Cloud Access Security Broker solutions to maintain protection across cloud apps. More so, encrypt any documents and/or messages that you plan to send or store on mobile apps. When startups conduct Static Application Security Testing (SAST), they determine which apps are secure enough to use. Finally, reinforce two-factor app authentication by assigning each team member a user ID, password and PIN. Use these mobile app security best practices to protect your startup against cyberattacks.