It's certainly your number one desire to have your manufacturing website generate a significant number of high-quality leads. In essence, your website should have two main reasons for existence. One, to attract visitors. And two, to convert the visiting persons into customers. As simple as it sounds, you need a variety of techniques to achieve these two goals. Here are five manufacturing web design tips to generate more leads:
1. Follow Latest Design Trends
The first thing you must do to generate more leads is to design an attention-grabbing website that inspires visitors to explore more.  Certain marketing firms or even a specific San Francisco web design studio can help. Combine the colors, imagery, and layout in such a manner that resonates with your target audience. For instance, if you're largely focusing on a youthful population, the more vibrant the theme is, the better it is for your company. And if your product is for the elderly, you may want to cut down on the glitter.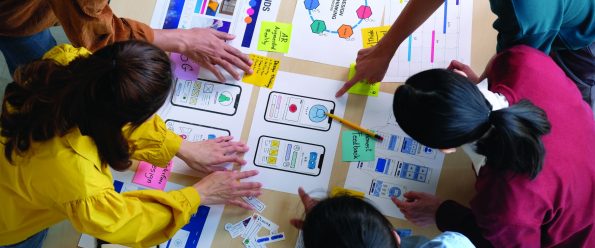 For best results, consider delegating the job to professional web designers, such as Dayta Marketing or other similar companies. That's what they do best. And so, you can expect them to quickly give you excellent ideas and turn them into reality. Make sure you ask for examples of real-life sites they've designed so you can rightly gauge the quality of their work.
2. Include A Blog
You don't automatically drive people to your site by just existing. Web-users come to your site because you help them solve various problems. And their journey to your site starts on the search engine. When they type in a query, and your site shows up high enough on the search engine results, they're likely to get to your site.
And you understand that to rank highly on search engine results, you need to have numerous SEO-optimized (search engine optimization) articles on your site. So, start by researching keywords related to your product. Then craft a content strategy revolving around these keywords. If that seems too technical or you don't have the time for it, you can always hire a digital marketing agency.
3. Use Effective Calls To Action (CTA)
One of the critical manufacturing web design tips is to include Calls to Action. CTAs expressly tell your web visitors what to do. For instance, if you have a product on offer, you'll want to say to them, 'Order Now.' This way, you don't leave them guessing what's expected of them. Here are some tips on making your CTAs more effective:
Place them above the fold, i.e., the section of a webpage your web visitors see before they start scrolling down. Placing a CTA below the fold means fewer people will see and click on the button.
Make the message very clear to ensure the web visitor doesn't get confused. Phrases like 'Download Now' may be a bit vague. Try a detailed version like 'Download our free guide to get started.'
Use high contrast to make the CTA buttons stand out from the rest of the page elements. If they blend in too subtly, no one might see them fast enough and click on them.
4. Market With Videos
Videos are an excellent way to showcase your products and company. Facts have it that the consumption of video content for informational purposes is at an all-time high.
So, don't limit your marketing efforts to written content alone. Shoot an exciting video of your business premises and show the visitors what you do daily. And there's no harm in making it really exciting, like this one created by one famous online marketing agency:
With such, you're likely to create unequaled trust with the public.
5. Make It Easily Navigable
By no means should you lose a web visitor within a few seconds after they land on your site. If that happens, it's a strong indication your design isn't adequately navigable. Navigability refers to the ability of a new visitor to seamlessly move between different web pages on your site. To make your manufacturing website more navigable, do these things:
Place your primary menu at the top of your website where the visitor can't miss it. And keep the menu items to a minimum so they all display in one line. Having a cluttered menu is a sure turn-off to site visitors.
Include essential links in the footer section.
Hyperlink your logo to your homepage, as is the norm.
Have a search feature on your home page and ensure it works.
Use appropriate categories and subcategories under the primary menu items.
Use white space as much as possible to give the visitor's eyes a much-needed break. A cluttered layout doesn't mesh well for many people.
Think about how visitors navigate your website on mobile devices.

All In All
Designing your website in the right way is a critical step in generating more leads. Follow these manufacturing web design tips above and see for yourself whether or not the traffic to your site spikes. More importantly, delegate the more time-consuming and technical tasks to industry experts to ensure you get it right.