Do you notice that many companies create social profiles before websites? There is a simple and logical explanation for this. Today you can easily open a small online store using Instagram features and market your legal service on LinkedIn. Social platforms provide a lot of features helping you to showcase products, run ads and generate leads within one network. If you have company pages on social platforms, it is about time to try social media monitoring.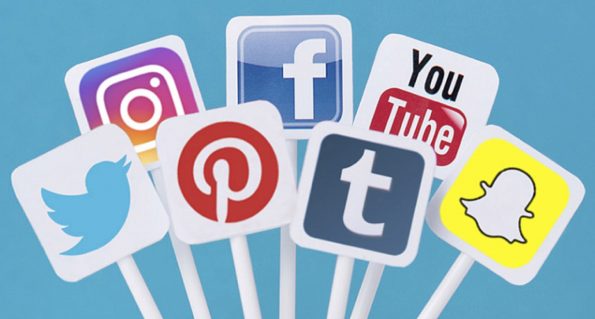 By the way, this decision won't cost you anything because there are a lot of tools that provide social media monitoring for free.
What is this?
In a nutshell, social media monitoring is tracking all messages where your company or product was mentioned. Here are some ideas on how to use it.
Idea #1 Check your brand popularity rating
Social media monitoring tools search for your brand mentions on Instagram, Twitter, Facebook, YouTube, etc. The more mentions your company has, the more people will recognize it.
Additionally, the majority of tools have the sentiment option. With this feature, you can see the sentiment (negative, positive, or neutral) of posts that people write about your brand.
Idea #2 Spy on your competitors
Who says you can't peek at what others in your niche are doing? Social media monitoring helps you analyze your competition, too.
You can see where your competitors' social pages are, what campaigns they run and how people react to these posts. Want to replicate good campaign ideas on your page? Go ahead!
Idea #3 Manage customer reviews
If customers don't like something in your product or service, there are high chances that they will complain about this in their feed. Sometimes a scandal erupts over a single post or a tweet. Usually, this one is written in a bad mood.
Monitoring your mentions enables you to avoid PR scandals. At least, you can join a hot discussion just in time and try to change negative impressions to positive ones.
Idea #4 Generate leads
Social media monitoring tools can search for any word or hashtag you want to track. It means you can set up the search around your industry keywords.
It helps you find prospects among people who ask online friends for advice on a service or product you offer. You can be the next person who answers such questions!

Idea #5 Analyze your social media campaigns
Usually, tools for social media monitoring provide a lot of analytics. For instance, you can track your campaign reach, its sentiment, users' reactions — likes, comments, shares. Sometimes, reports also contain information about your target audience — age, gender, location, and the like.
Tracking this data, you can improve your content strategy on social media and develop a campaign that will hit the target precisely.