The corporate world is rapidly migrating from in-house IT to cloud-based IT. It's true that many businesses still cling to their older systems because they're used to them and want to recoup the investment they've made in in-house equipment. But even here, partial migration to "the cloud" is often underway.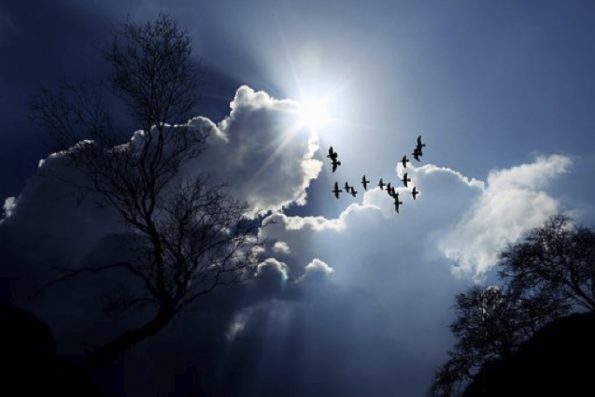 So, does your business use the cloud? If not, you are likely putting yourself at a needless business disadvantage and leaving money on the table. Cloud migration is now easier than ever: the process is typically seamless. But why should you want to make the transition?
Here are 5 key benefits that relocating to the cloud can bring:
1. Bolstered Security Levels
Cyber attacks are now costing world businesses trillions of dollars annually, soon to hit $6 trillion per year. Only by availing yourself of the cutting-edge cybersecurity systems and updating them regularly can you stay ahead of the criminal mind. With cloud, that kind of up to date security is built into the package: and you don't even have to think about it, much less deal with it, yourself.
In-house systems may seem more secure at first glance, but in reality, they expose you to in-house data theft in ways that won't happen when you "live in the clouds."
2. Affordability
Cloud-based IT is now very affordable to businesses of all sizes, even small ones. You save money because you don't have to buy a lot of expensive equipment and maintain it. Also, you can periodically upgrade it yourself.
You also no longer need a large in-house IT staff; and that saves you a bundle. With 24/7 technical support, issues can be resolved quickly, in most instances, without calling in any mobile IT worker company to come to the rescue either.
3. Reliability
Cloud computing as a business service means greater reliability and consistency than its in-house counterpart. In fact, most cloud providers guarantee a 99% or higher service level in an official agreement, which means they almost always keep you up and running 24/7/365.
Often, even if a server fails, your service provider can quickly transfer hosted apps to another server to keep you going. The interruptions are minimal compared to in-house.
4. No-hassle Management
With cloud, you won't be hampered and burdened with constantly having to manage your own IT. You will be given options, and you can use a simple online interface to access all your software, apps, and services.
But the bottom line is that, being cloud-based, someone else is managing all of the nuts and bolts for you. You still have access to and control over what you need to manage, however. But there is minimal management hassle to deal with, which saves you time and stress.
5. Always Up to Date, Always Cutting-edge
There is no sector of the economy, no industry, that advances more rapidly than does the IT sector. It's almost impossible to keep up to date if you handle your IT 100% in-house. So why try? Why be forced to choose between the rock of spending too much on new IT equipment/software and the hard place of always being behind the times?
This may be the last of the five cloud-based IT benefits we mentioned here, but it surely is not "least" in any sense. Virtually automatically staying up to date on your technology through the cloud keeps your business running faster. You'll avoid glitches and always quickly avail yourself of the latest IT break-throughs.
Migrate to the cloud? "Give me one good reason," perhaps, one might retort. But there are at least 5 good reasons: better cyber security, easier affordability, greater reliability, simplified IT management, and always staying technologically up to date.
Contributed by Josh Nelson
Josh Nelson is an influencer marketing pro with brownboxbranding.com who is passionate about building authentic relationships and helping businesses connect with their ideal online audience. He keeps his finger on the pulse of the ever-evolving digital marketing world by writing on the latest marketing advancements and focuses on developing customized blogger outreach plans based on industry and competition.