Search engine marketing, or SEO, has become a celebrated marketing technique for small businesses to grow and reach their customers. In fact, the cumulative SEO spending is forecasted to hit $80 billion by 2020. This means that many businesses are actively investing in marketing their products and services online. However, that doesn't mean they are all bound to be successful.
The SEO technique has a proven track record of measurable and successful results. But, if your results are giving you a headache, then something is wrong. Read on to learn more.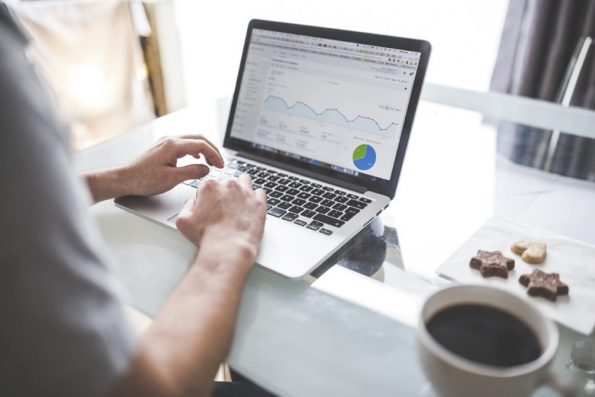 https://pixabay.com/en/analytics-charts-graphics-marketing-2618277/
1. Poor Keywords and Research
Keywords are one of the major building blocks of a successful SEO campaign. Typically, they allow you to target people that are searching for your products and services online. Failing to research the right keywords will certainly hurt your bottom line.
For example, if you settle on high competition keywords, particularly those with a difficulty score of 50 and above, it's going to be difficult for you to rank for them. Plus, you're likely to spend more to target such keywords. Also, don't just choose your own keywords based on what you believe or think. Instead, start by researching the best possible terms and search phrases to use.
2. Poor Budget and Timeframe
If you're using the SEO method for the first time, it usually takes about three to six months for you to start noticing results. But, your specific time hinges on various factors, including your niche, keywords, and budget. In most cases, a single campaign might not be adequate to bring the results you want.
First, be sure to set realistic timeframes. Just because SEO is glorified and celebrated doesn't mean it's a magical technique with instant results. For some niches, it can even take you up to a year to start noticing real results. You also need to know what services and tools your campaign needs, so set aside enough funds to suffice your needs.
3. Wrong Service Provider
One great thing about SEO is the convenience of connecting with professionals online. So if you're looking for SEO in Seattle, you can simply do a search to find a local company. But, not so fast. By rushing, you can end up with the wrong service provider.
Don't rush to get your campaigns live without reviewing SEO companies. Let them show you their results. For example, they should give you a keyword(s) they are ranking for at the top of SERPs. Referring you to some of their past clients will also help you to establish their professionalism and track record.
4. You're Not Making Improvements
One thing you need to note is that success with SEO is not a one-shot thing. If you have a reasonable traffic streaming to your site, you need to capitalize on this data to learn more about your audience and make improvements. That's how it works. Launching your SEO campaign and stopping there won't earn you the right results.
Analyze your data, identify the mistakes, and make effective changes to your website and other properties to ensure you're on the right track. Also, it's a mistake to measure the results based one data point, such as phone calls, rankings, or traffic. You can be getting high rankings and traffic, but your conversion rates are poor. Look at the whole grid to see how rankings are affecting your traffic and conversion.
Take SEO Marketing Seriously!
Search engine optimization is an excellent tool for business growth when used in the right way. It offers measurable results which you can actually compare month after month. However, delving into it without any plans will lead you to failure. Instead, take time to plan, set up the right team, and determine what services and tools you will need.