The construction industry had a difficult 2020. That's putting it mildly, actually. The demand shock of the COVID-19 pandemic and the slow slog back to normal was not in anyone's three-year forecast in 2019. It couldn't have been; it was a classic black swan event.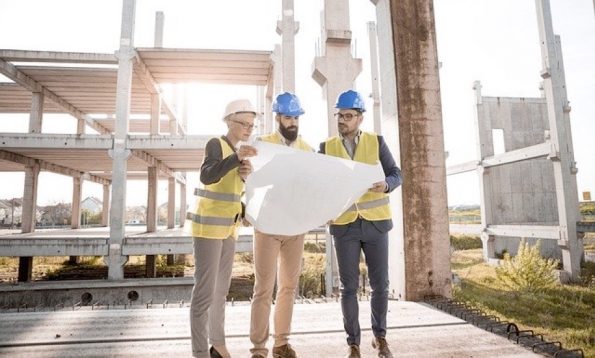 Now that the swan is a more predictable shade and the world is putting the pandemic behind us, new challenges have arisen: demand spikes, materials shortages and price hikes, supply chain challenges, a dearth of capable workers.
It's always something in this business.
Despite all that, the construction industry can look ahead to a bright future in 2022. The foundation is in place for a sustained building boom if everything shakes outright, and a surge in construction disruption and innovation even if everything doesn't. Here's what to look for next year and beyond. 
The Ongoing Labor Shortage Could Threaten Recovery
Most economists expected a labor crunch on the back end of the pandemic. Few expected it to drag on this long. We're fast approaching the consensus forecast dates for labor market normalization with no clear sign that the problem is working itself out. 
In other words, we're flying blind. 
That's a big concern for labor-intensive industries like construction. Builders need bodies to get work done, and they'd prefer those bodies to know what they're doing. (Training is expensive too.) The laws of supply and demand could come to the rescue via a cooling housing market, but that's likely to be a wash if other construction sectors take off.
Supplier Consolidation Means Better Economies of Scale (And Pricing Power)
Now for a bright spot. The pandemic spurred a healthy surge in construction supplier consolidation, paving the way for economies of scale that may help vendors regain the upper hand on pricing in a volatile market environment. 
The resultant combinations often make sense from a business perspective too. To take just one example, the sale of French building envelope solution provider SMAC's skylights division to Kingspan Light + Air helped SMAC unwind a non-core position to focus on what it does best. After the deal's completion, key backer Andrew Nikou remarked that "[t]he sale…marks the fulfillment of an important aspect of our original investment thesis for SMAC." 
We're seeing similar deals play out across the construction industry and likely will into 2022.
Building Information Modeling Enables Smarter Onsite and Offsite Decisions
"Building better" is simple in theory, difficult in execution. A lot goes into making a sound, sturdy structure that meets code and serves the needs of its users. 
Building Information Modeling makes that process easier. Though not a brand-new concept, it remained niche until relatively recently. But as computing power catches up to builders' needs, BIM will become a whole lot more important to construction planning and management.
The Cost of Building Green Is Coming Down
Developments in sustainable construction have been both iterative (some would say "too slow") and dynamic. Most of the real game-changers, like low-carbon bricks, remain in the demonstration phase at best. But innovations like mass timber really are squeezing carbon out of the structural building, and steady improvements in building envelope solutions mean that truly passive climate control is no longer in the realm of science fiction for timber frame homes.
Expect continued progress here. Soon enough, we might feel no need to distinguish between sustainable and traditional construction because sustainable will be the status quo.
Modular Technology Is Improving (But Not Quite There Yet)
Labor-starved builders might wish modular technology was farther along, but alas. There's still a long way to go here.
Not that modular building solutions haven't improved a great deal in the past decade. The massive field hospitals built during the COVID-19 pandemic wouldn't have arisen as fast or turned out as comfortable a generation ago. Modular building has shown promise in other settings where temporary shelter is needed or utilitarian concerns win out. And it may well be that the current labor crunch intensifies stakeholders' resolve to push for that elusive breakthrough.
More Turbulence Ahead for the Building Business?
No one said recovering from the worst pandemic in a lifetime would be easy. Because it's so capital-intensive and supply chain-dependent, the construction industry has had a tough time of it these past two years. 
And those tough times won't melt away on New Year's 2022. They'll be with us for a while yet, even as (we hope) business remains brisk. New challenges will no doubt arise.
The construction industry will meet those as well, because it must. It's a tough business — but the hardworking people who keep it going wouldn't have it any other way.